Microsoft wants to replace your PC with your smartphone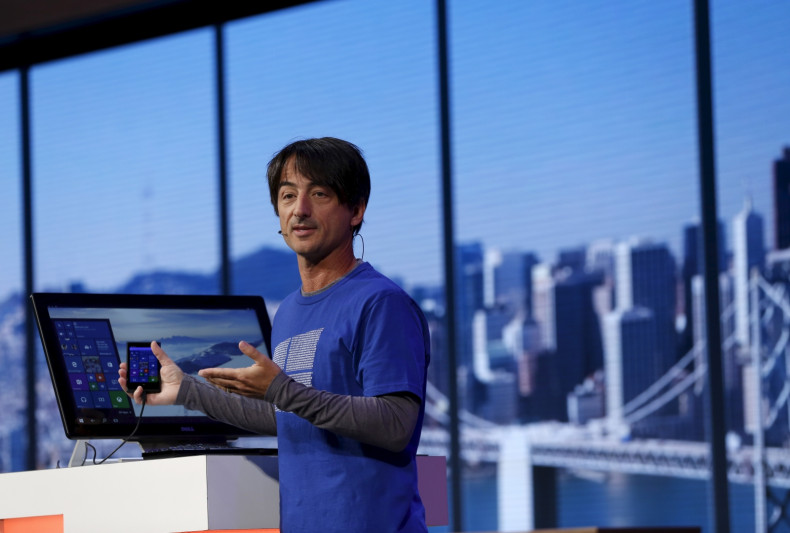 Microsoft says it wants to make computing more personal with Windows 10, and one new feature of its brand new platform could turn the smartphone you carry in your pocket into a PC you bring everywhere with you.
Continuum is a feature for Windows 10 which sees the interface adapt or "flex" to whatever mode it is being used for (tablet, desktop etc) but until now it was unclear what that meant for smartphones.
Today, at the company's annual developer conference Build in San Francisco, Joe Belfiore who heads up the company's operating systems division, gave us a glimpse of how it will work - and it could be huge for the future of mobile computing.
Continuum for Phones
Continuum for Phones will allow you to plug your smartphone into a TV screen or monitor, hook up a Bluetooth keyboard and mouse, and use the power of your smartphone as a fully fledged PC.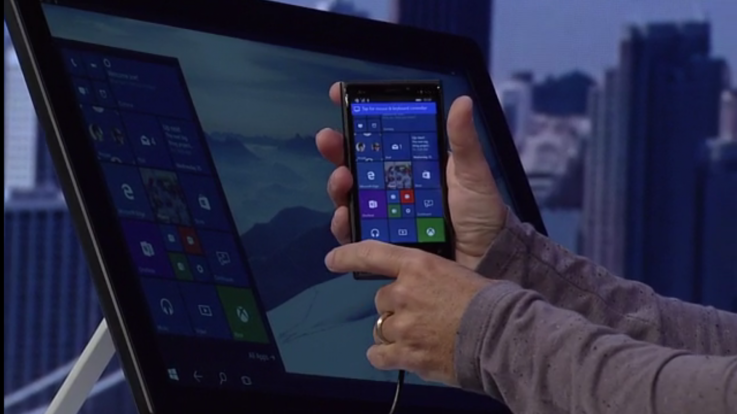 Continuum for Phone will need new Lumia hardware for before it will work with Windows 10
Microsoft
Belfiore showed off Microsoft's own universal Windows 10 apps (Excel, Powerpoint and Outlook) in use on a monitor while he was able to use the phone as a second screen to carry out other actions.
The interface looks very much like the Windows 10 interface with the phone's home screen mirrored on the desktop as a replacement for the typical Start menu.
The smartphone apps, because they share the same code base as the desktop apps, look and act just like they would on a typical PC.
A single code base
Smartphones have become increasingly powerful in recent years with the advancement of powerful mobile computing chips from the likes of Qualcomm, Nvidia and even Intel.
The single code base which is used for Windows 10 universal apps which run on devices as diverse as smartphones, laptops, tablets, desktops and even the Xbox, mean that Microsoft is capable of giving a PC-like experience from a smartphone.
Belfiore said the company would not be demonstrating the feature to the public at Build because the hardware necessary for it to work is not ready yet.
Continuum for Phones will only be possible with a new generation of smartphones which have the capability to power dual screens, something the current crop of Windows Phone smartphones do not allow.
During the opening Build keynote, Belfiore said we would "hear about [the new smartphones] later", but whether that means during the second Build 2015 keynote or much later is unclear.
What is clear however is that Microsoft clearly believe this feature has huge potential. Belfiore said:
With Continuum for Phones we believe that any screen can be your PC
The system shown on stage relied on a physical connection over HDMI but a Microsoft spokesperson told IBTimes UK after the address that the vision is to allow this system to work wirelessly, allowing you share content with any screen in your home.
Biggest potential
Some of the example of use-cases outlined by Microsoft included hot-desking in a work environment, using it to stream Netflix to a hotel room television while continuing to use the phone as a second screen to read emails, and finally as a replacement for a PC in developing "mobile-first countries".
Head of research with Kantar Worldpanel Comtech, Carolina Milanesi sees this final use-case as the one with possibly the biggest potential.
In developing countries where people make a choice between buying a smartphone and a PC, it is typically the former which is the one people buy Milanesi said, and so being able to turn that into a PC is a very powerful tool.
"You are talking about a phone that you will have that will then empower you to do the things that you want to do," Milanesi said.
When asked if a smartphone that can act like a PC could potentially mean less PCs are sold, Microsoft said that this was unlikely, as smartphones won't be able to replace many of the aspects of what PCs, laptops or tablet can do.
This is not the fist time someone has trued to leverage the power of a smartphone to turn it into a micro PC. In 2011 Motorola introduced its Atrix smartphone which could be used with its Webtop platform but as Milanesi points out, it was "very badly implemented" and a complete non-starter.
Microsoft on the other hand clearly has the expertise to make this work as it has the knowledge of how to create apps for the desktop and with Windows 10 has the software flexible enough to deliver what could be a game changing innovation.