Microsoft offered to buy Facebook for $24bn when the firm was 'itsy bitsy', says former CEO Steve Ballmer
Steve Ballmer says Mark Zuckerberg turned down the offer.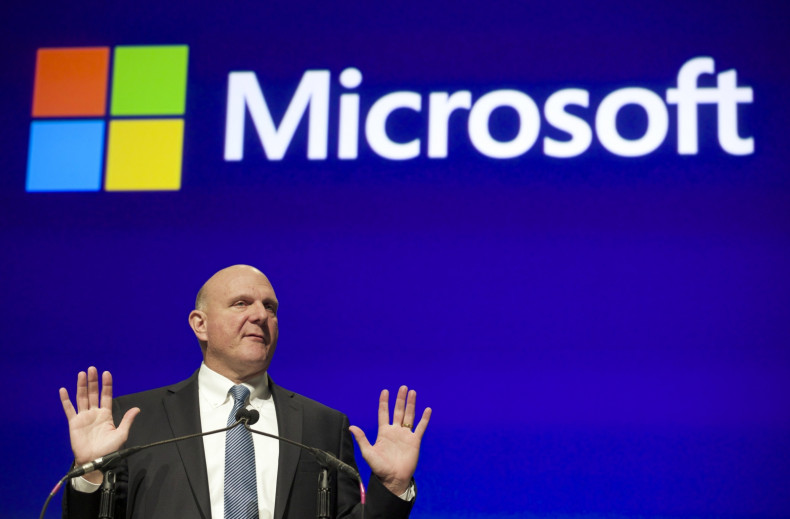 Microsoft's former chief executive officer Steve Ballmer has said he once made an offer to buy Facebook.
In a recent interview with CNBC, Ballmer said when he was the CEO he approached Mark Zuckerberg with a proposal to buy Facebook for $24bn (£19.6bn) when it was "itsy bitsy". But Zuckerberg declined the offer. Ballmer said: "I respect that. You have to have a willing seller." Founded in 2004, the social network has 1.13 billion daily active users and 1.71 billion monthly users as of 30 June.
Facebook currently has a market value of about $374bn, with Zuckerberg being the fourth richest person in the world having a net worth of $56.6bn, according to Forbes. A latest disclosure made by a regulatory filing suggests Facebook spent a staggering $12.5m in the past three years providing security to Zuckerberg, $4.26m in 2015 alone.
According to The Facebook Effect, a book by Fortune editor David Kirkpatrick, when Facebook was a startup, at least 10 companies tried to buy the social media platform. They are Google, Viacom, MySpace, Yahoo, AOL and Friendster. But Zuckerberg turned all the offers down.
Microsoft was one of them. "Why don't we just buy you for $15bn?" Ballmer reportedly asked Zuckerberg in 2007.
Kirkpatrick in the book explained: "Microsoft [would] acquire a small stake in Facebook at a $15bn valuation. Then, Microsoft would have the option, every six months, to buy another 5% of Facebook. A complete takeover of the company would take five to seven years." The acquisition never happened, although Microsoft bought 1.6% share of Facebook for about $250m.
Ballmer, who was Microsoft's CEO from 2000 to 2014, also spiked rumours about a Twitter deal saying he never wanted to buy it. Earlier speculation suggested Ballmer and Saudi Arabia's prince Al-waleed Bin-Talal, the major shareholders in Twitter, were interested in buying the microblogging company.