Technology giant Microsoft, which is slated to release its flagship Windows 10 unified operating system during summer 2015, has now made the release of the Office Universal Apps applicable to Windows 10 for phones, official.
However, as of now, only a preview version of the Office Universal Apps for Windows 10 for Phones will be released towards the end of April 2015.
The new Office Universal Applications, when released, should replace the currently existing Office Mobile app suite that provides for new content creation and editing capabilities over the Windows Phone platform.
Microsoft's new Office Universal Applications is optimised for touch devices like smartphones and tablets which means that users can expect comparatively better productivity while working on content on mobile phones.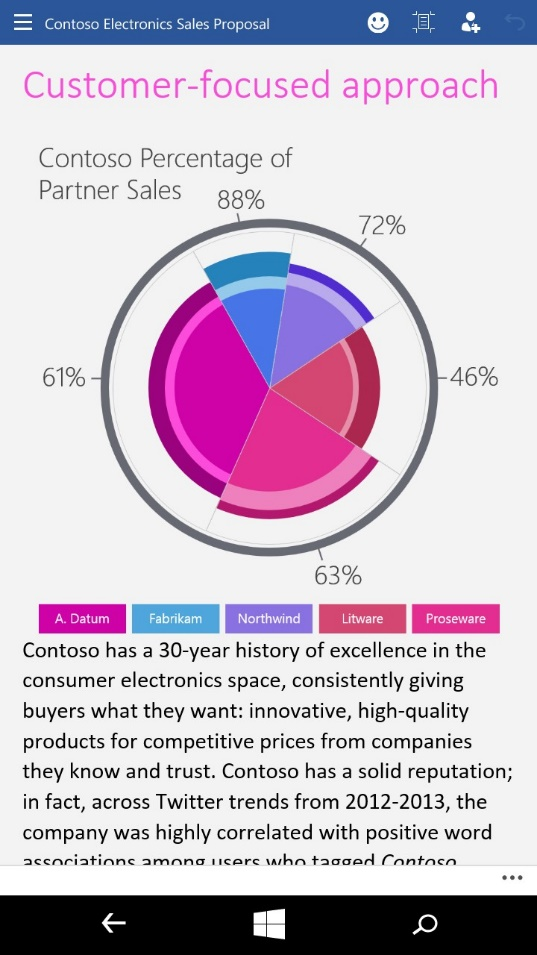 Lumia users can expect to see Office Universal within the Windows 10 Preview version that is due to be released at the end of April.
Office Universal
Office Universal apps are said to be designed for on-the-go productivity. They're touch-first, built for tablets and phones, and optimised for viewing, quick edits, notes and mark-up. On a tablet, the Universal apps are claimed to be fast, fluid, and streamlined. On a phone, users should notice the Office Universal apps adapt to the smaller form factor. Commands and controls are moved to the bottom of the screen.
Lumia owners running Windows 10 Technical Preview can test out the Office Universal app suite for free.