Microsoft opens first UK data centres to offer cloud services
Microsoft is the first tech major to deliver cloud services in UK data centres.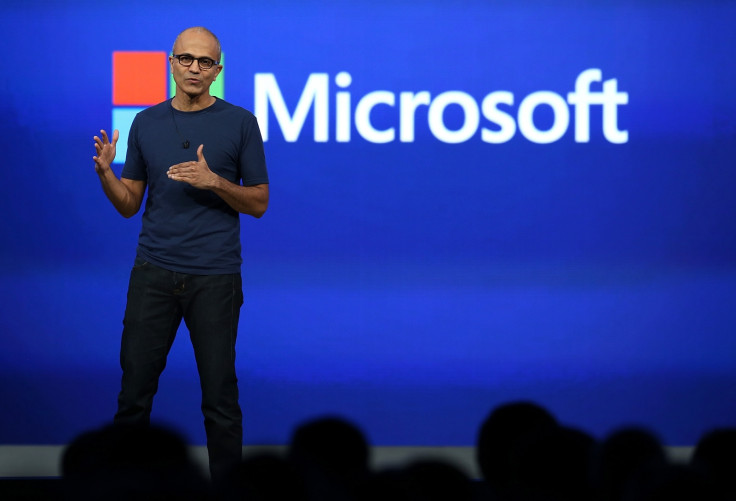 Microsoft has opened data centres in the UK to offer cloud services for consumers across the country, the company announced. The cloud regions in the country currently support Microsoft Azure and Office 365, while support for Dynamics CRM Online will be coming in the first half of 2017.
Last November, Microsoft chief executive officer Satya Nadella announced plans to offer commercial cloud services from the UK. The company also announced the completion of data centre expansion in Ireland and the Netherlands, with a total investment of $2bn (£1.5bn) for the cloud infrastructure across Europe.
The Ministry of Defence (MoD), which has about 250,000 employees, entered into an agreement with Microsoft to use Microsoft Office 365 and Azure cloud services. Mike Stone, chief digital and information officer at the MoD, in a statement said: "Microsoft's secure and transparent cloud service in the UK fits perfectly with the MoD's digital transformation agenda. This agreement, which is based on Microsoft's world-class reliability and performance, will allow us to deliver cost-effective, modern and flexible information capabilities. It will ensure we are better-placed in our ever-changing, digital-first world."
Apart from the MoD, the South London and Maudsley NHS Foundation Trust (SLAM NHS) that provides a wide range of mental health services, Aston Martin, Capita and Rosslyn Analytics agreed to use the UK data centres. The Glasgow City Council, Marks & Spencer, Confused.com, Natural Resources Wales, Pizza Hut and Virgin Atlantic have already been using the cloud services offered by Microsoft.
SLAM wants to use Microsoft cloud services to support communication across its organisations. "We are excited to be a part of this data centre programme and greatly value Microsoft's commitment to providing locally-based cloud services," said Stephen Docherty, chief information officer at the Trust.
"Having the option to store data locally will allow us to take advantage of new opportunities to utilise the Microsoft UK Azure Platform and it is reassuring to know that our Trust's core data, that we create and manage, stays in the UK," added Docherty.
Microsoft has over 100 data centres globally, which hold more than 30 trillion pieces of data. In comparison, Google has 15 data centres with European hubs in Ireland, the Netherlands, Belgium and Finland, according to a Telegraph report.
Cindy Rose, chief executive of Microsoft UK, said: "We're delighted to see such growing demand for Azure, Office 365, and Dynamics CRM Online from our new data centres in the UK. We've been part of the UK's tech landscape for over 30 years and we're proud of the way this country leads the world in embracing technology and new ideas.
"With our trusted cloud now delivered locally, and our commitment to principles of security, privacy, transparency, compliance, and availability, we are well placed to support the digital transformation of organisations throughout the country."
© Copyright IBTimes 2023. All rights reserved.