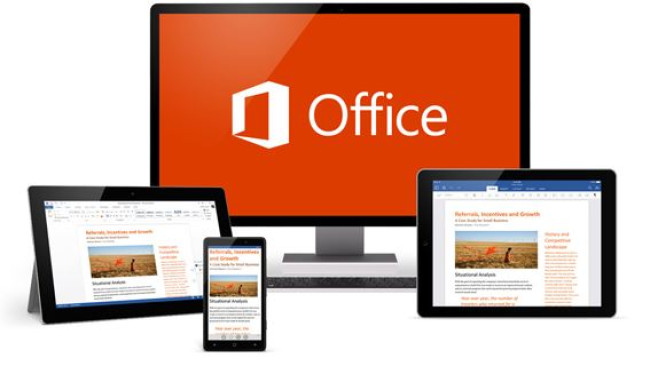 From now on Windows users will be able to enjoy all the features of a new Office desktop suite, as Microsoft has started the global rollout of Office 2016. The latest Office is available for Mac users as well with the new versions of Word, Excel, PowerPoint, Outlook, OneNote and other features. The Office for Mac, which was previously released for Office 365 subscribers, now arrives as a one-time purchase option.
One of the significant additions in this release is real-time co-authoring, which is present in all the web apps of Office since 2013. Irrespective of the platform you are working on - whether the web, desktop, tablet or mobile devices - the Office collaboration offers a tool to work together. When you and your group are working in Word or Office 2016, you will be able to see the changes other editors are working on. The co-authoring will be first available in Word, before it comes to all other native apps in the future.
Another important feature integrated directly into the Office suite is Skype for Business allowing you to use IM, screen share, talk or video chat in the document. It also offers real-time co-authoring sessions. Microsoft says the same experience will be available for Office Online some time later this fall. In addition, the Office 365 Groups is now built into Outlook 2016 and is also available on iOS, Android and Windows Phone. It allows creating shared inbox, calendar, cloud storage for group files and a shared OneNote notebook.
Other highlights include Outlook 2016 and improvements to OneDrive for Business, which will arrive in late September across sync, browser, mobile IT control, and developer. The Tell Me app helps you quickly find the Office feature or command you are looking for and the Smart Lookup app that brings insights from the web into your document. These apps were previously available for Office Online. The latest version of Excel is another key element.
Office for enterprise
As for enterprise features, Office 2016 includes the built-in Data Loss Prevention (DLP) to reduce the risk of leaking data, by giving IT admins tools to create, manage and enforce policies for content authoring and document sharing. The Multifactor Authentication gives access to content, even when employees are away from the network. Microsoft promises to enable Enterprise Data Protection in Windows 10 with Office Mobile support later, which will allow corporate content sharing across corporate apps and their network. The enterprise apps such as Visio and Project 2016 also received updates.
How to upgrade to Office 2016
Those who have Office 365 subscriptions - Home, Personal or University - can install Office 2016 on their PCs right away. Do the following to get the upgrade:
Sign into My Account page, then select Install
The download will happen in the background. While the software downloads, you can continue to use your current Office 365 program.
When you receive a prompt to install the new Office version, agree and then agree to remove Office 2013, select Remove and Continue
Note that once you select Remove and Continue, you will no longer be able to revert to the older Office version
The process of uninstalling Office 2013 and installing Office 2016 will take some time; wait until the process is completed. Once the process is completed, you will see a welcome video that explains how to find the apps and launch Office 2016.
If you have installed Office 2013 or 2016 preview through subscription, you will have to wait for a few weeks to get an upgrade notification, which will appear on the menu bar of the Office applications.
You will get no upgrade option if you have bought and installed Office 2013 as a one-time purchase. You need to purchase an Office 365 subscription or one of the Office 2016 suites such as Office 2016 Home and Student.