Microsoft has begun pushing out an update for its second generation Surface Pro series tablets running Windows 8.1 Pro, to fix issues spotted in the previous firmware version released in December last year.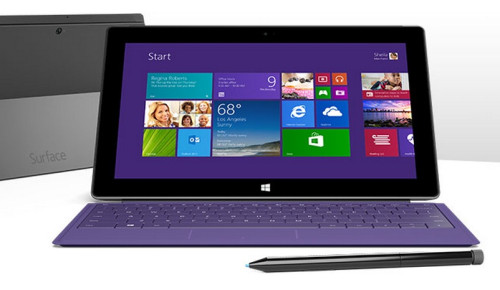 The tech major originally issued an update for the Surface Pro 2 on 10 December. This update seemed to have affected quite a number of devices causing battery drain issue and wake and sleep problems with devices shutting down completely when the cover was closed, instead of going into power-saving sleep mode. Following users' complaints, the company pulled out the update and promised to release a new package after the holidays.
"To ensure the best experience for our customers during the holiday season, we have taken steps to remove the update for Surface Pro 2 that was previously published through Windows Update on December 10th, 2013. We are working to release an alternative update package after the holidays," explains Josh_F, a support engineer.
Microsoft has now resumed the upgrade service for the Surface Pro 2 addressing those issues, reports PCWorld.
"This weekend we released an update that addresses the unexpected wake and battery drain behavior experienced by a small number of Surface Pro 2 customers who installed the December Windows Update. This should have no impact on customers who had not received the December update," according to Microsoft's public relations firm, Waggener Edstrom Communications."
Besides, Microsoft is trying to make the update available for those who have never installed the December update having bug issues.
"We are working hard to deliver the rest of the December update to those customers who had not received it prior to it being removed from distribution," states the company.