At the start of 2016, Microsoft had announced it was working on developing an iOS version of their Word Flow keyboard. Now, leaked images of the app –believed to be in private beta testing stage – have surfaced.
According to Windows Central, the app comes loaded with features and boasts of being "blazing fast". It also allows users to add a background to the keyboard and change or create themes. The app reportedly has around eight in-built themes at present.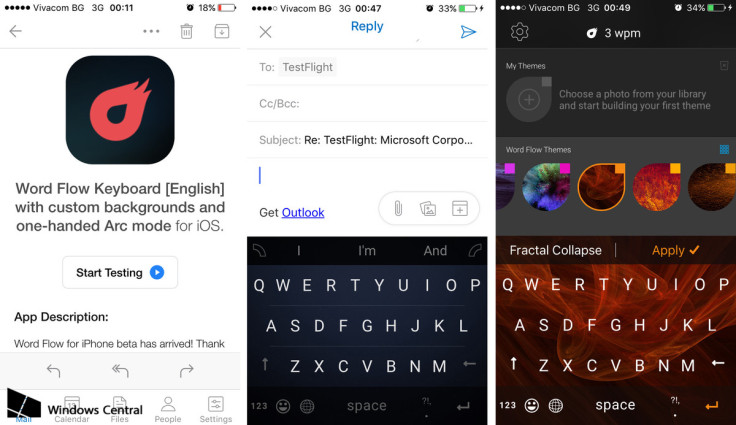 Similar to other keyboard apps, Word Flow for iOS also corrects typing errors, but unlike other keyboard apps, Microsoft has designed it to auto-fill names of contacts when it is provided access to a user's contacts list.
The app also boasts of a new feature called Arc Mode that allows users to type with one hand, especially on larger screens. This particular feature may come in handy for iPhone 6s and 6s Plus users, since both smartphones come with larger screens than previous iPhone models. The app is currently compatible to run on iOS 9.0 and newer versions and comes in the form of an 80MB file.
Microsoft has so far, remained tight-lipped on the app's prospective launch for iOS. However, given that the private beta for the app ends in June 2016, it can be estimated that Microsoft may launch its keyboard app soon after that. Going by the tech giant's past behaviour, the app is likely to be rolled out to Android users, perhaps as part of a new upgrade, before it makes its way to iOS users.