Hundreds of migrant workers have taken to the streets in Lebanon in protest of current working conditions. Around 200,000 migrants - mainly hailing from the Philippines, Ethiopia, Bangladesh, Sri Lanka and Nepal - are employed in the country with a majority working mainly as live-in maids.
The workers, who are mostly women, are vulnerable to exploitation because they cannot leave or enter the country without asking for written permission from their employers. The demonstrators are seeking for the implementation of International Labour Organization's (ILO) Convention 189, which states that domestic workers are entitled to a minimum wage and have at least one day's holiday per week.
Currently, migrant domestic workers in Lebanon are working under the kafala system – in which they are sponsored by their Lebanese employers, and may not work for anyone else – and are excluded from the country's labour laws.
There have been reports of mistreatment of migrant domestic workers including incidents of beatings, sexual abuse, withholding of passports and working long hours. Suicides and suicide attempts have been reported among the migrant domestic workers, including a maid who committed suicide through hanging herself at her employer's apartment in Tripoli. She had been on hunger strike for three days previously, Lebanon's Labour Ministry said, because she had not been allowed to return to Bangladesh to see her children.
In 2015, workers in Lebanon set up the Arab world's first labour union. "We want to be treated like human beings, like real workers," said Leticia, a Filipina who was assaulted and raped by her employer several years ago. "With this union, I will no longer feel alone in the face of abuse," she said in an Al Jazeera report.
However, the labour union was rejected by the Lebanese Labour Ministry, who have called it "illegal", according to Al-Akhbar.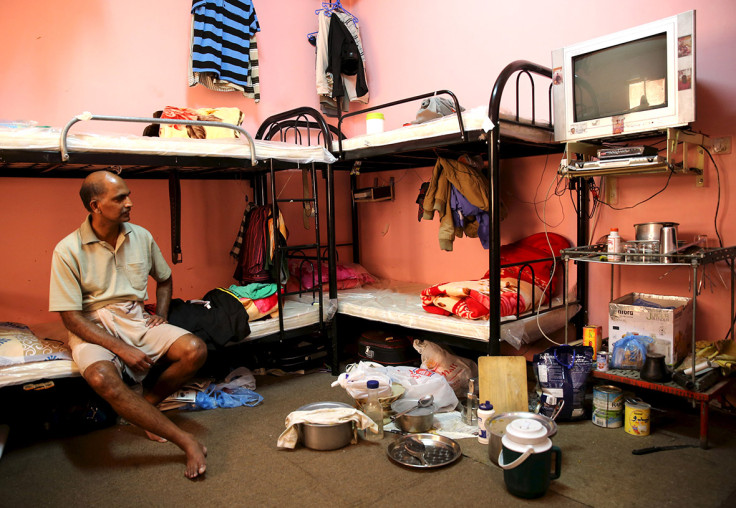 The National Federation of Workers' Unions in Lebanon (Fenasol), states that the country has a quarter of a million migrant domestic workers, but they do not have adequate protection or recognition from the government. Lebanon's Labour Minister, Sejaane Azzi, admitted that the law does not allow foreigners to set up a union, but recognised that "new laws are needed to improve the situation for housemaids".
Human Rights Watch has stated that Lebanese authorities were refusing to renew the residence permits of children born to migrant domestic workers and authorities were deporting children, often separating them from their mothers, according to AFP.
The abuse of workers under the kafala system has come to world's attention after the poor treatment of migrants, building facilities in Qatar for the World Cup 2022, was revealed.