Three-year-old Mikaeel Kular was assaulted over four days by his mother, before she shut his body in a suitcase and hid his remains in woodland, a court has heard.
Rosdeep Adekoya, 34, is accused of assaulting her son between January 12 and 15, 2014, at their home in Ferry Gait Crescent, Edinburgh.
It is claimed she murdered the toddler after punching him, causing him to hit against a blunt object and inflicting injuries to his head and body.
She then wrapped his body in a duvet and shut it inside a suitcase, before taking her son's concealed remains to woodland in Fife.
Mikaeel's disappearance in January sparked a huge search involving police officers, fire-fighters, mountain rescue teams and the coastguard, as well as members of the public.
The three-year-old was found dead, hidden in the bushes behind a house in Dunvegan Avenue, Fife.
A registrar in Kirkcaldy released the child's death certificate, which listed the cause of death as "peritonitis and intra-abdominal haemorrhage."
His death was registered by his step-grandfather, Mr B Krishnaswamy. Time and place of death was listed as "04.02 on 18 January" in "Woodland behind Dunvegan Avenue, Kirkcaldy".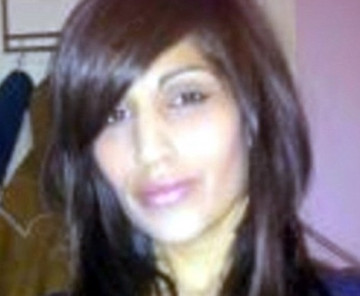 His mother, 33-year-old Adekoya, has been charged with his murder and has been remanded at Cornton Vale jail, near Stirling.
She is also charged with attempting to defeat the ends of justice by lying to police, having allegedly made a 999 call in which she claimed her son had gone missing after climbing onto a stool and unlocking the front door of his home.
She made a two-minute appearance at the High Court in Edinburgh, but has not entered a plea or declaration.
The judge Lord Boyd, adjourned the case until July 25, at the request of both the prosecution and the defence, who said the case had a "number of complexities".
Following the tragic reports that Mikaeel's body had been discovered, a makeshift memorial was formed outside the family home in Edinburgh and at Kirkcaldy, as members of the public laid tributes of teddy bears and candles, for the toddler.
A memorial service was also held at Muirhouse St Andrew's Church near the home Mikaeel shared with his mother, twin sister and three other siblings.
Hundreds of people queued around the church to pay their respects, while vigils in memory of Mikaeel were held across the country.