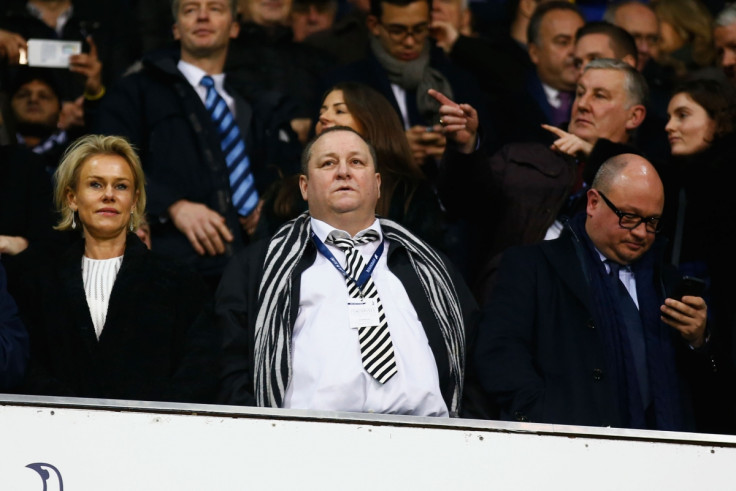 Sports Direct founder Mike Ashley has agreed to be questioned by at Westminster over the treatment workers face at the retailer but only if MPs visit the company's headquarters first, a spokesman for a parliamentary committee said on Tuesday (17 May).
In March, the owner of Newcastle United refused to be grilled by MPs over his company's practices, despite being formally summoned to appear before the Parliament's Business, Innovation and Skills (BIS) Committee on 7 June.
The request came after a Guardian investigation published in December 2015 allegedly found that workers at Sports Direct's Shirebrook-based warehouse were paid less than the minimum wage and went through daily searches.
"I do not pretend to get everything right all of the time, but I am not willing to stand idle while this company is subjected to public vilification which is against the best interests of everybody who works at Sports Direct," Ashley told Sky News in a rare interview back in March
"My current intention is that I will not attend Westminster as I believe the proposal by [BIS Committee chair] Iain Wright MP, whom I have offered to meet in Shirebrook, is an abuse of the parliamentary process."
However, a spokesman for the committee said that Ashley, who owns a 55% stake in Sports Direct, has since changed his mind on the subject and is now open to appear at Westminster.
"There was a letter last night from Mr Ashley in which he places a condition on attending the committee's 7 June evidence session; the condition being that MPs visit Shirebrook by 6 June," the spokesman said.
However, according to the Telegraph, the Sports Direct boss could still refuse to answer the committee's questions that he believes might affect the company. The 51-year-old tycoon has reportedly sought the committee's advice over whether he could be held in contempt of court if he declined to answer questions under article six of the European Convention on Human Rights.
"It is a matter for you, but if you are prepared to answer our questions at Shirebrook, I cannot see why you would not choose to do so at a different venue," Wright is understood to have told him.