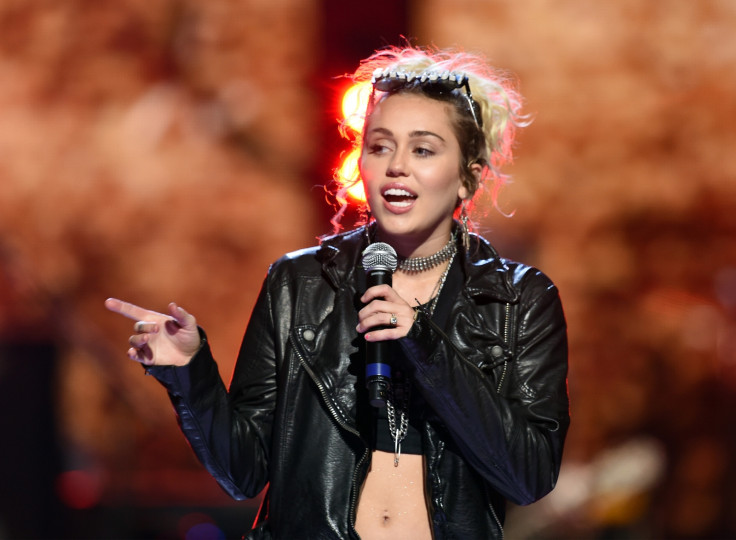 Miley Cyrus has revealed that she is 'completely clean' after giving up marijuana.
The 24-year-old singer, who was famed for her love of pot, recently admitted to quitting the habit.
During a visit to the SiriusXM studios in LA on Friday (13 May) the Wrecking Ball singer said her life has changed for the better.
"It's very weird. I've got a lot of energy," she explained. "I like to surround myself with people that make me want to get better, more evolved, open. And I was noticing, it's not the people that are stoned."
The star who was known for her outlandish style and outrageous stage performances that often had a marijuana theme, said she has also given up alcohol. "I'm completely clean right now!" she said.
"I'm a very obsessive person, which I need to work on, but also it helps in my position to be a little obsessive, because then I can really get things done and make sure it's perfect," she added.
According to Mail Online Cyrus added that she made the decision to quit herself and despite offers of support as she broke the habit, she has done it herself.
"Everyone always hits me up. A lot of people have reached out to me and [ask if I want help]. And I'm like, 'No, when I want something, I can do it.' Anything that I want to do, if I want to stop or start something, I can do anything. I just decided not to anymore and now it's easy for me."
In an interview with Billboard Magazine in April, the former Disney star said: "This is crazy, but I haven't smoked weed in three weeks ... 'which is the longest I've ever (gone without it)."
Reflecting on her progress since then she said on Friday: "At that point it was like three weeks, now it's like nine weeks or ten weeks or something."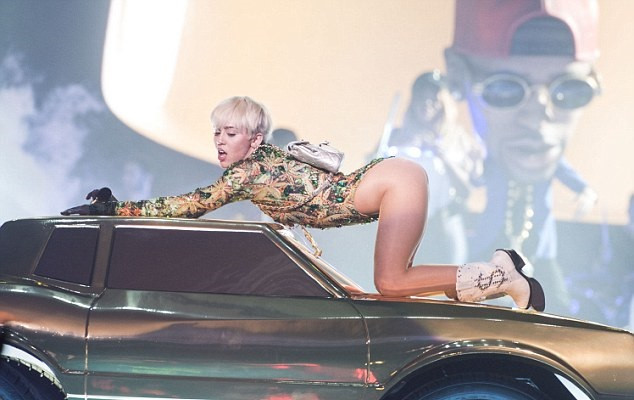 Miley's love of marijuana is legendary. During her Bangerz tour, the stage and her costumes were emblazoned with marijuana leaf motifs. A proud stoner, she unabashedly posts selfies brandishing a bong or smoking a joint.
While hosting the 2015 MTV Video Music Awards, the 22-year-old famously closed the show with a performance of a new song about – you guessed it – marijuana. She reportedly also lit a joint backstage and passed it around in the press room.
The display had the singer facing criticism for glorifying marijuana, but she didn't stop there. Speaking at a London concert she made an extraordinary speech extolling the virtues of marijuana and urging her young fans to give up cigarettes and start smoking doobies instead.
Its thought that fiance Liam Hemsworth may have been her motivation for finally giving up pot after he reportedly threatened to call time on their relationship over her love of marijuana. Hemsworth, 26, had apparently given Cyrus an ultimatum – it's him or the pot.
While she chose her man over marijuana, she reveals "I still roll fat joints for my friends."