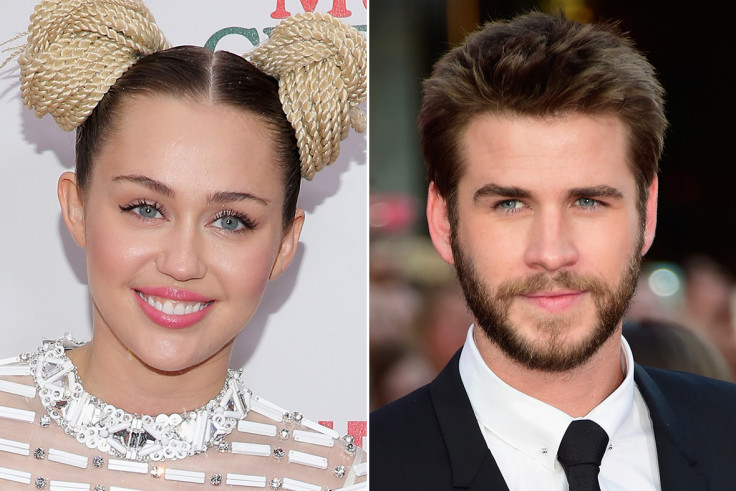 Miley Cyrus has unveiled the music video for her comeback single, Malibu. After sending the fans into a frenzy with a teaser clip, she dropped the rather demure visuals for the love song to Liam Hemsworth on Thursday (11 May).
The stripped back four-minute promo shows the singer frolicking in a fairly innocent manner – for Miley, anyway – on a beach in Malibu, the place she and her fiance now call home. Fans may recall that they called off their engagement in 2013 but reunited in 2015.
Cyrus says the song is all about discovery and new experiences. The mid-tempo ballad features the lines: "Is it supposed to be this hot all summer long? I never would've believed you / If three years ago you told me / I'd be here writing this song."
And it looks likes fans approve of the singer decision to move away from 2013's hip-hop influenced Bangerz album and leaning into her county roots.
One person said: "MILEY....MALIBU.....IM IN LOVE WITH BOTH!!! #malibu #mileycyrus @MileyCyrus"
Another added: " I AM LIVING FOR #MALIBU. YESSSS, MILEY"
Hours earlier, Cyrus revealed her excitement over the release of her first song in two years, telling her 32.3milliuon followers: "Tomorrow! My new single #Malibu is droppin!!!!! Sooooo excited can barely sleep!"
Cyrus recently spoke to Billboard magazine about her break-up and subsequent reunion with The Hunger Games star saying they had to "re-fall for each other".
"They're going to talk about me if I come out of a restaurant with Liam. So why not put the power back in my relationship and say, 'This is how I feel'?" she explained during the candid interview. "I needed to change so much. And changing with someone else not changing like that is too hard. Suddenly you're like, 'I don't recognise you anymore,'" she explained. "We had to re-fall for each other."
Malibu will appear on Cyrus' as-yet-untitled sixth album.