Miley Cyrus reveals how she discovered her pansexuality
Cyrus is currently dating Liam Hemsworth, whom she first met on the sets of the film The Last Song in 2009.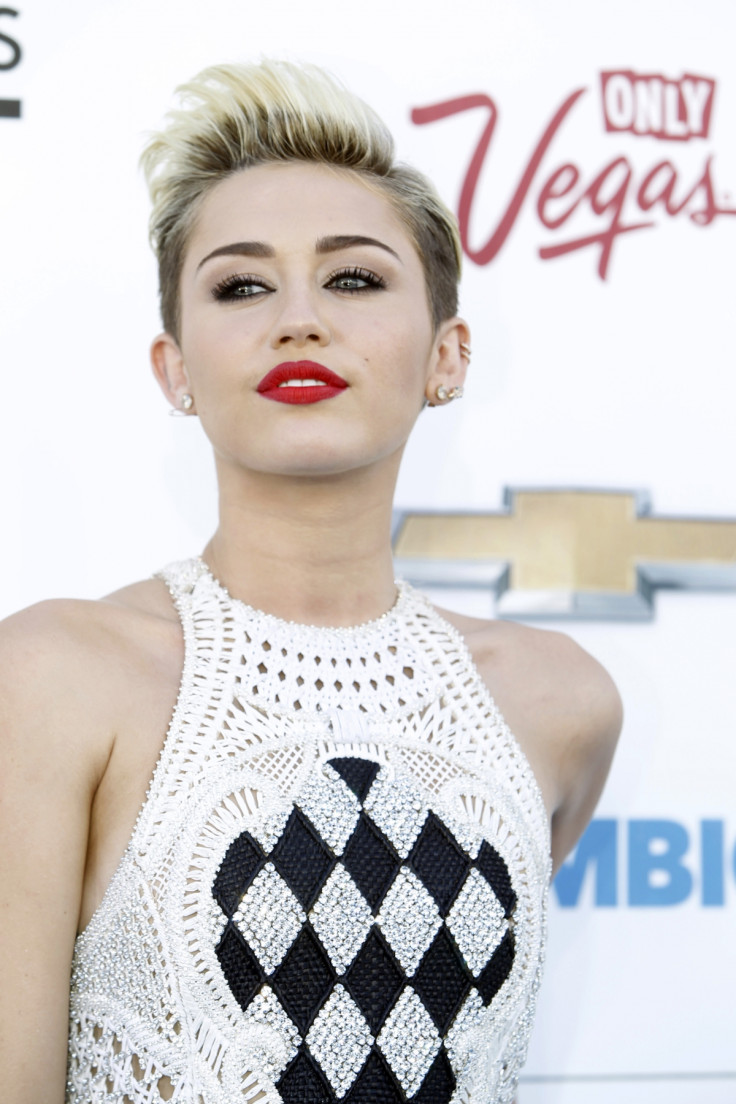 Miley Cyrus has opened up about how she struggled with her sexuality as a teenager, before coming out as pansexual. The Wrecking Ball hit-maker revealed that she first battled with her feelings when she was in school.
The 23-year-old singer in an interview with Variety said she hated the word bisexual as it put her "in the box". Moreover, the songstress said that she never identified a person as a boy or a girl.
"My whole life, I didn't understand my own gender and my own sexuality. I always hated the word 'bisexual', because that's even putting me in a box. I don't ever think about someone being a boy or someone being a girl. Also, my nipple pasties and shit never felt sexualized to me. My eyes started opening in the fifth or sixth grade," the Voice coach said.
"My first relationship in my life was with a chick. I grew up in a very religious Southern family. The universe has always given me the power to know I'll be OK. Even at that time, when my parents didn't understand, I just felt that one day they are going to understand," Cyrus said.
"Yeah. My mom is like an '80s rock chick — big blonde hair, big boobs. She loves being a girl. I never felt that way. I know some girls that love getting their nails done. I fucking hated it. My nails look like shit. I don't wax my eyebrows. I never related to loving being a girl. And then, being a boy didn't sound fun to me. I think the LGBTQ alphabet could continue forever. But there's a 'P' that should happen, for 'pansexual'," she added.
Cyrus finally understood her sexuality only after meeting other people who thought the way she did.
"I think when I figured out what it was. I went to the LGBTQ center here in L.A., and I started hearing these stories. I saw one human in particular who didn't identify as male or female. Looking at them, they were both: beautiful and sexy and tough but vulnerable and feminine but masculine. And I related to that person more than I related to anyone in my life," the singer explained.
"Even though I may seem very different, people may not see me as neutral as I feel. But I feel very neutral. I think that was the first gender-neutral person I'd ever met. Once I understood my gender more, which was unassigned, then I understood my sexuality more. I was like, 'Oh — that's why I don't feel straight and I don't feel gay. It's because I'm not'."
Cyrus is currently dating Liam Hemsworth, who she first met on the sets of the movie The Last Song in 2009. The couple reignited their romance in December 2015 before calling it quits in 2013.
© Copyright IBTimes 2023. All rights reserved.