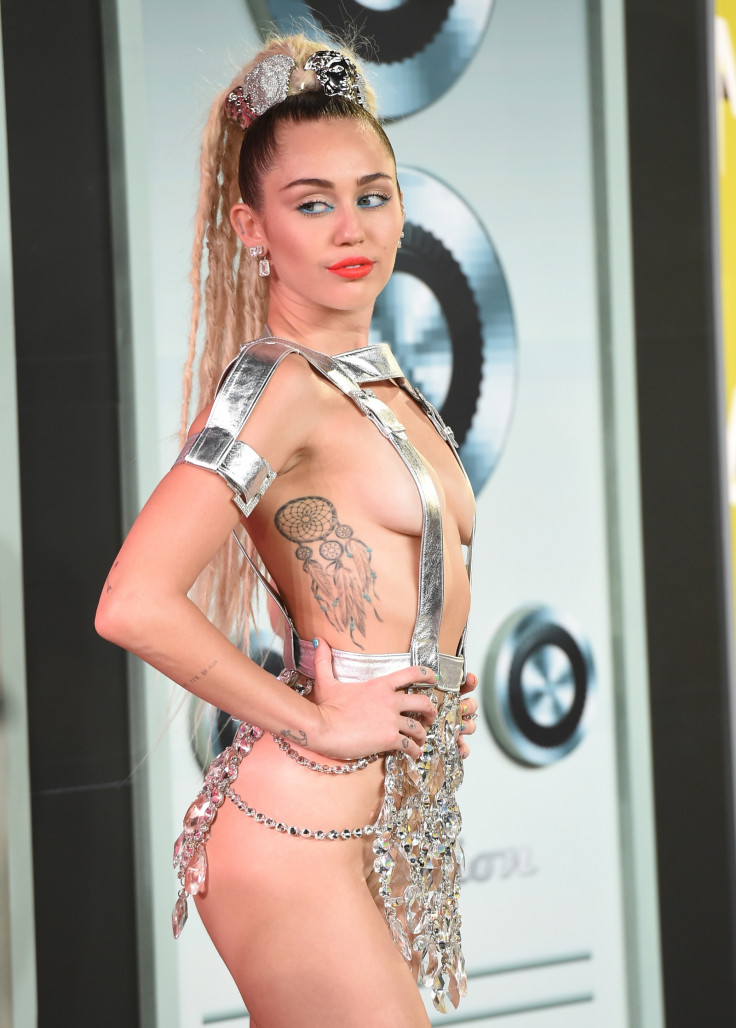 Miley Cyrus has joked about how she trained herself to host the Ellen DeGeneres show after the show's host had taken ill. The Wrecking Ball hit-maker said she prepared herself to host the show by kissing a girl before she took to the stage.
The 23-year-old singer stepped in the last minute after DeGeneres was unable to record her talk show on Wednesday. "The bad news is I'm sick & can't tape my show today. The good news is @MileyCyrus dropped everything to host for me. Thanks, Miley!" DeGeneres wrote on Twitter.
"I know all of you came to see Ellen so I'm going to do my best to make you very happy. I'm dressed like her, I smell like her, just before I came out her I actually kissed a girl," Liam Hemsworth's girlfriend told the crowd when she hosted the Ellen DeGeneres show.
The songstress went on the say that she found it "weird" to be fully clothed while hosting a TV show. "I'm a little bit nervous because I've never hosted a show with my clothes on before. This is so weird," the Hannah Montana star said. (via The DailyMail)
The Voice judge then went on to say that she gave the DeGeneres rave drug ecstasy to help recover.
"I gave her a bunch of Molly to make her feel better. It's working," she said.
This is not the first time DeGeneres has let a celebrity host her show. In January 2014, the Unbreakable Kimmy Schmidt star Ellie Kemper covered for DeGeneres after the latter suffered from flu.