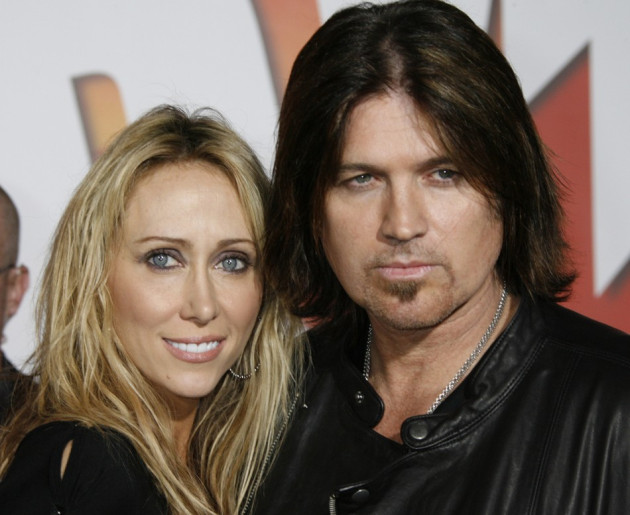 Miley Cyrus' mother Tish Cyrus has filed for divorce from her husband Billy Ray Cyrus, according to TMZ.
Tish has cited irreconcilable differences as the reason for the split and is also asking for full physical and legal custody of their only minor child Noah, who is 13.
"This is a personal matter and we are working to find a resolution that is in the best interest of our family. We ask that you respect our privacy at this time," Tish said.
"@billyraycyrus since your text and email obviously aren't working would you like to talk like this?" Miley tweeted the same day, the news of the divorce broke.
The couple has been married for 19 years and has three children together. Billy Ray adopted Brandi and rock musician Trace, Tish's children from a previous relationship.
Billy Ray had filed for divorce in October 2010, but later announced that he dropped the petition in an attempt to work things out. The 51-year-old country music singer had also told GQ magazine that he blamed Hannah Montana, the Disney show with daughter Miley, for breaking his family.
In 2011, Billy Ray told the hosts of The View that he was working on his marriage and repairing his relation with his daughter.
"I've dropped the divorce," he said, "I want to put my family back together."
"I feel like I got my Miley back in a way," he added, "I feel like we are the daddy and daughter that we were before Hannah Montana happened."