Miley Cyrus turns to yoga amid Liam Hemsworth split rumours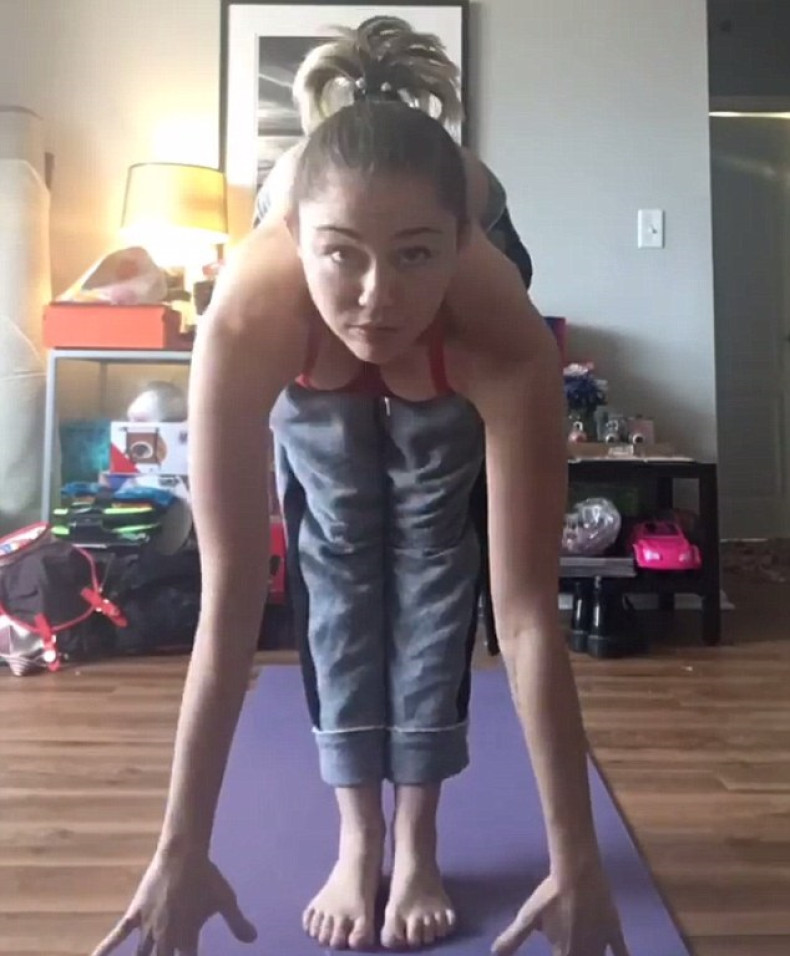 While she's better known for her outrageous stage antics, Miley Cyrus has revealed her inner zen as she shared videos of herself practicing yoga. The 23-year-old singer took to Instagram on to share the videos in which she is seen performing several advanced yoga postures.
Wearing a red sports bra and cropped grey jogging pants, the Wrecking Ball singer showed off her toned abs and flexible form. The former Disney star captioned the series of videos: "Starting da day right", "Gotta do yoga not for my body but for my mind!" and "DO YOGA or GO CRAZY!"
While her love of marijuana is legendary, Miley's yoga routine revealed a health conscious side to the singer as she demonstrated poses including Sirsasana (forearm stand), Uttanasana (forward bending) and and modified Ardha Matsyendrāsana (spinal twist).
The singer may well be focusing her attentions on herself following her rumoured split from fiancé Liam Hemsworth. Miley's regular use of weed has reportedly had the Hollywood star contemplating ending the relationship once and for all. A source told InTouch Weekly: "They recently had a huge fight. Liam told Miley he wants her to quit pot. He can't believe how often she gets high. Every day Liam comes home and the entire house reeks of weed. He's so annoyed. Miley still smokes a ton of pot and it drives Liam crazy."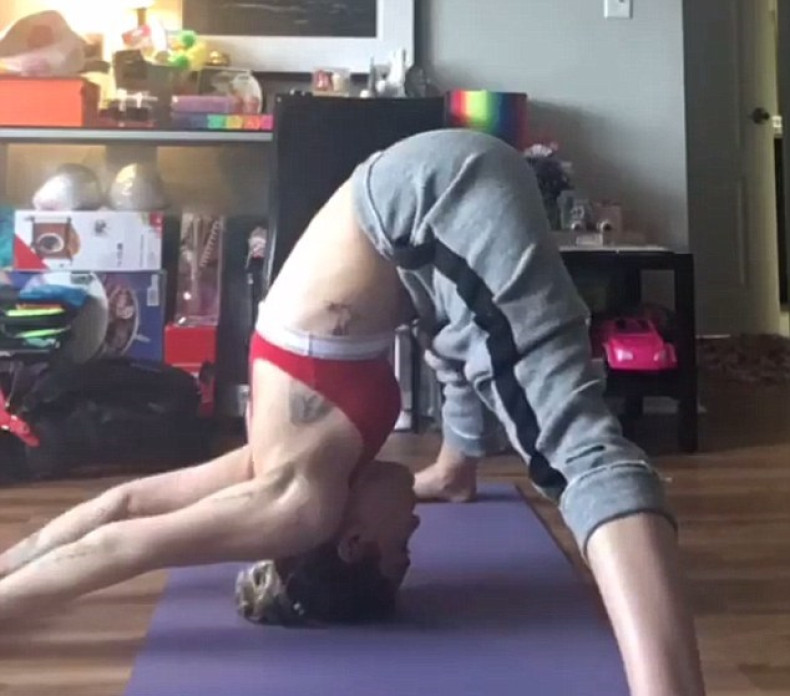 Miley who is currently working on a big television project in New York with Woody Allen has not commented on her relationship status.