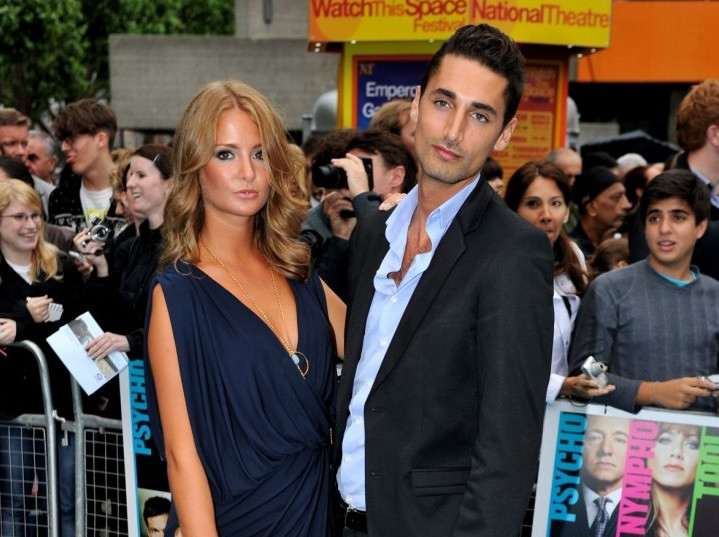 Across the alphabet from A-Z lister, celebs are known to crawl back to their famous exes after a break up. We only have to look at the likes of Mila Kunis and Ashton Kutcher or the nebulous Justin Bieber and Selena Gomez to see that. It was even happening back in the day, with old Hollywood couple Elizabeth Taylor and Richard Burton getting divorced twice during their tempestuous love affair. We take a look at on / off celebrity couplings who display the same: 'will they or won't they' factor?
Millie Mackintosh and Hugo Taylor
After you've had a dirty martini thrown in your face on national television, is there any chance of getting back with said ex? Apparently so, for Made in Chelsea stars Millie Mackintosh and Hugo Taylor. Now an eyewear designer for luxury specs brand Taylor Morris, Taylor spluttered apologies into the dregs of the Quality Street heiress' cocktail glass after admitting he'd done the dirty on her, way back in 2011.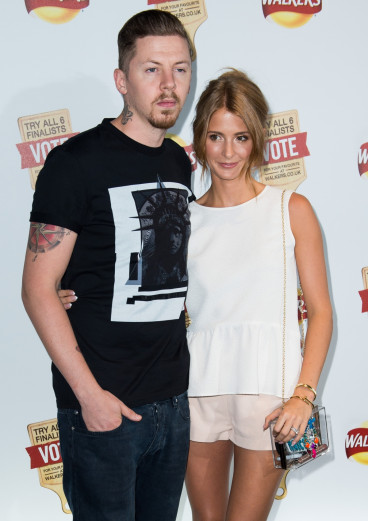 Fast-forward to Mackintosh and Professor Green announcing their separation in February 2016, following months of speculation that their marriage was on the rocks. Mackintosh and Green threw in the towel on their two-year marriage, releasing a joint statement which read: "It is a mutual decision, we still care deeply about each other and would like it to be known that it is on amicable terms and we wish each other well."
Meanwhile, the eyewear designer, Taylor, is single after splitting from long-term girlfriend, swimwear designer and model, Natalie Joel, who also briefly starred on the reality show. As the stars align for the pair to rekindle their romance, Taylor was seen vacating the property of Mackintosh's London pad on 4 April, with news emerging soon after the pair were pictured cosying up in Dubai together. Whoops.
The ex-lovers previously dated in the E4 hit series but it all went to pot after Mackintosh's pal Caggie Dunlop informed her that Taylor had been unfaithful. It was soon a case of tit-for-tat as it emerged that Mackintosh had cheated on him first. But we're the last to judge the reunited pups, because we've seen it all before.
Justin Bieber and Selena Gomez
Selena Gomez and Justin Bieber have been dating, on and off, since they were about 12, it seems. Their connection has endured everything from a phantom fan pregnancy, a scrap with a pap, an 'engagement' as well as various cheating allegations. Oh, and a trip to rehab. Despite rumours he is seeing Kourtney Kardashian, 'the Biebs' recently shared a 'Jelena' TBT kissing shot on Instagram, which Gomez liked. We are pretty certain that these two will eventually wind up living happily ever after.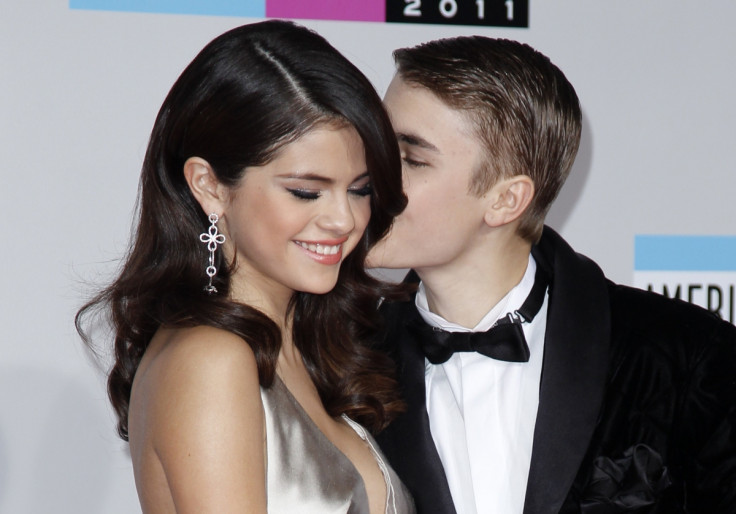 Ashton Kutcher and Mila Kunis
Meeting on the set of That 70s Show in 1998 — amid reports that they "couldn't stand each other", Ashton Kutcher "always had a thing " for his co-star Mila Kunis. Incredibly, the couple reconnected and began dating following Kutcher's divorce to other raven-haired siren, Demi Moore, following a turbulent 8-year relationship which ended in 2011. Kutcher and Kunis welcomed their first child together in 2015, one-year-old Wyatt Isabelle, and he's since popped the question. For Mackintosh and Taylor, this is a surefire sign that good things come to those who wait.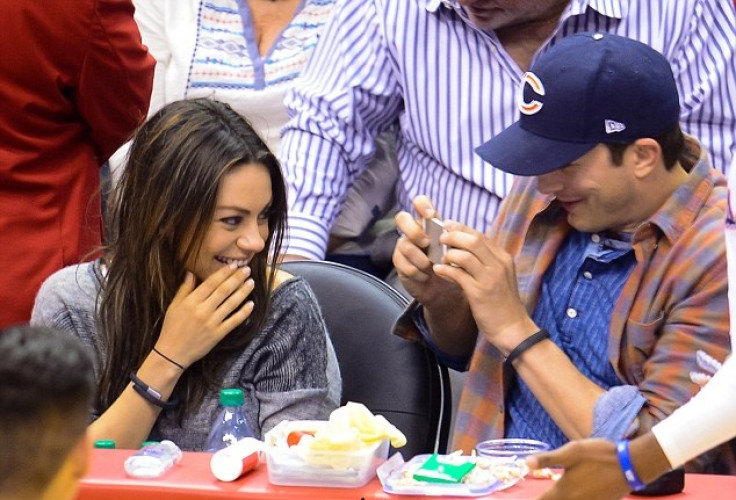 Elizabeth Taylor and Richard Burton
The ultimate on/off celeb couple, Liz and Dick – between the cat fights – enjoyed the greatest romance in Hollywood . The Angelina and Brad of the 1960s and 1970s, two became one following Liz and Dick's illustrious affair during the filming of the Cleopatra. Taylor and Burton were married for 11 years, collectively – from March 1964 to July 1976, if you discount the year where they divorced and remarried . Though madly in love, their marriage is celebrated for excessive financial splurging and drunken all-out brawling, which is a whole lot of drama we could live without.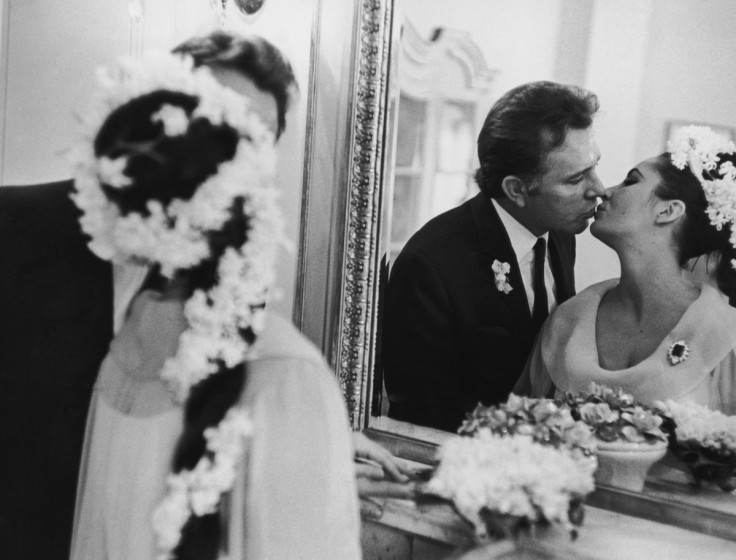 Kate Middleton and Prince William
A little closer to home, Prince William and Kate Middleton started dating in 2003, having met at the University of St Andrews, Scotland in 2001, but wound up splitting in 2007. Wills soon regretted his decision, nabbing her back in 2007 though they didn't get engaged until October 2010. It turned out to be the fairytale we were hoping for as they married at Westminster Abbey on April 29, 2011. Beyond duties as mother to Prince George and Princess Charlotte, the Duchess makes headlines in thigh-skimming miniskirts when out on the town, keeping the prince on his toes, no doubt.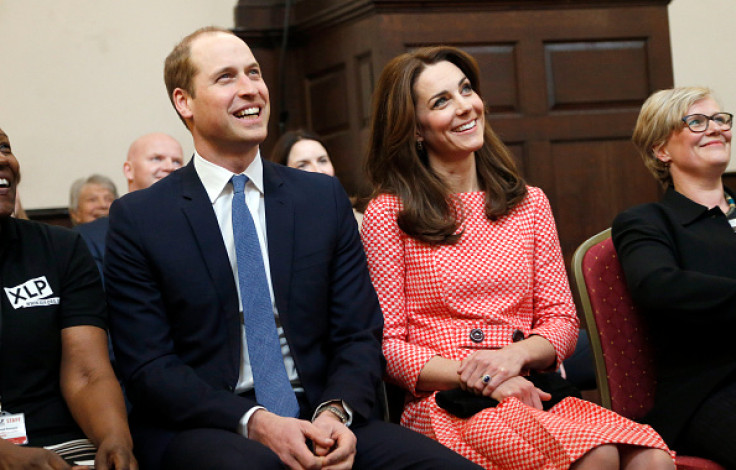 Watch the moment Hugo Taylor got a shot of martini when he least expected...