Coronation Street's Beverley Callard will be taking "time off" from the soap as she continues to battle with "demons of depression," landing the show's scriptwriters in trouble. The actress, who plays Liz McDonald in the BAFTA TV 2016 nominated ITV drama, announced that she is suffering with the condition on social media.
Callard, 59, who first appeared on Coronation Street in 1984 as Gail and Brian Tilsley's friend June Dewhurst, before taking on the more significant role of Liz in 1989, suggests she is struggling to control her demons because pharmaceutical bosses have discontinued a drug she is reliant on.
But now her health matters have caused headaches for ITV scriptwriters, reports The Sun. It was revealed that Callard was supposed to appear at Tony Stewart's funeral but it was attended by Catherine Tyldesley, Jason Grimshaw and just a few of the cast instead.
A source has confirmed the Yorkshire-born star's temporary departure, after the discontinuation of her medication, insisting it is a fleeting situation. They said: "She is taking some time off whilst her doctors look for a suitable alternative," reports The Telegraph.
Callard fell into almost £150,000 in debt after the two pubs she ran with her partner John went bankrupt in 2008. She suffered a panic attack a year later and was diagnosed as clinically depressed, before being admitted to a psychiatric hospital. When she appeared on Piers Morgan's Life Stories in 2014, she claimed she had come very close to committing suicide.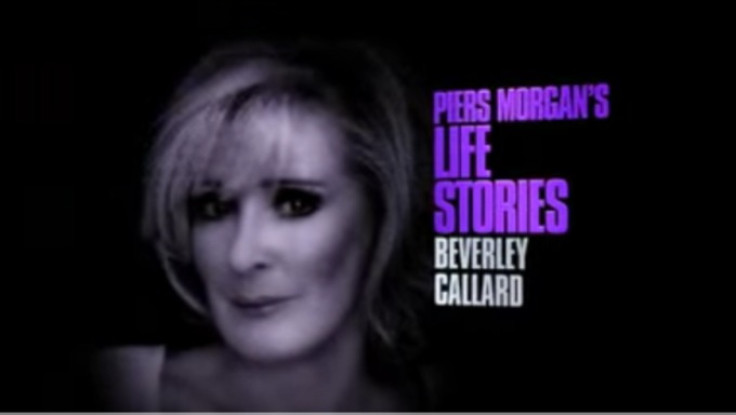 She told Morgan: I tried maybe half a dozen times, but it wasn't a cry for help at all. I'd known for quite a while that I wasn't myself, but I didn't really know what to do about it.
"I was going to work and I was still filming and I didn't really talk to anyone about it. On that day they took me into The Priory, in the early hours of the next morning, my doctor said I looked like a 100-year-old woman.
"They tried different medications but none of them seemed to work," she added.
Doctors prescribed her electroconvulsive therapy (ECT) which had the side effect of destroying her short-term memory – making it difficult to learn her lines. She said of the ordeal: "I actually, now, don't know how I learnt my lines. It was really a double life at that point.
"People stand on the gate waiting to meet people who are in Coronation Street and I couldn't sign my autograph because I couldn't remember how to spell my name. I truly couldn't write my name for the first six months," she continued.
---
If you or someone you know is suffering from depression, please contact a free support service at Mind.org.uk or call 0300 123 3393. Call charges apply.
The Samaritans provides a free support service for those who need to talk to someone in the UK and Republic of Ireland. It can be contacted via Samaritans.org or by calling 116 123 (UK) or 116 123 (ROI), 24 hours a day, 365 days a year.