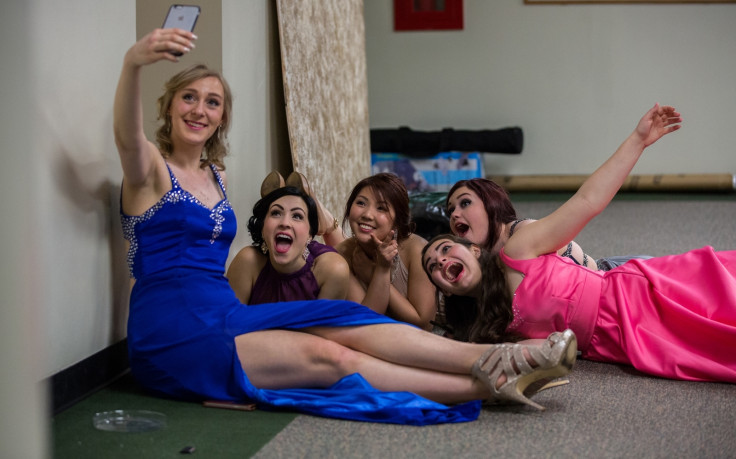 A Milwaukee school has ordered all female students who intend to wear a dress at its homecoming dance to submit pictures of their outfit for approval, prompting accusations of body-shaming from parents and pupils.
Pewaukee High School said the policy is aimed at keeping students from being turned away from the event for showing too much flesh.
The Wisconsin school's district board said pictures of outfits have to be submitted before students can buy tickets for next month's dance.
But a parents were outraged at emails the Pewaukee School District sent out earlier this week reminding them of the dress code.
"The girls are essentially being held responsible for the wayward thoughts [administrators] think boys have," Rebecca Sheperd told the Milwaukee Journal Sentinel.
She added: "They're being told, 'You are the problem'. These are the roots of rape culture, frankly."
Other parents call the code sexist, which comes at a time when women across the country are pushing back at restrictive dress codes they see as body-shaming and directed almost exclusively at the female body.
Senior student Kaitlyn Boelter said restrictive dress codes can make it difficult to find school clothes.
She said: "A lot of the styles now are low-cut and tighter. So if you're busty or anything, it can be hard to find things that wouldn't be rejected.
"I understand that they don't want it hanging all out. But to the extent that you have what you have, you shouldn't have to be ashamed of that."
But school district superintendent Mike Cady said board was forced to introduce the dress code in January 2015 after female students pushed the boundaries of appropriate attire at formal school events.
He said: "It's really out of a sensitivity to our students. We want [school dances] to be a positive experience. We don't want anyone to show up and have to be sent home because of a dress-code violation."
The school dress code bans "tops that have spaghetti straps, are backless, and/or that cover only one shoulder... blouses that do not cover the midriff" and requires shorts and skirts to "extend below the mid-thigh".
Superintendent Cady said the restrictions is not sexist, because it also bans low-hanging pants that expose underwear, which is a style among boys.
However, the debate around female dress codes has reached right into Capitol Hill, from where the US is governed.
In July an unnamed female reporter was barred from entering a House of Representatives room, where lawmakers gather between votes, because she was wearing a dress that did not have sleeves.
Forced to improvise, she ripped out pages from her notebook and stuffed them into her dress's shoulder openings to create sleeves, reported broadcaster CBS. But she was still denied access.
In response to the media storm that followed Republican House Speaker Paul Ryan said later in July he would "modernise" the dress code in parts of the Capitol building, which also bans open-toed shoes.