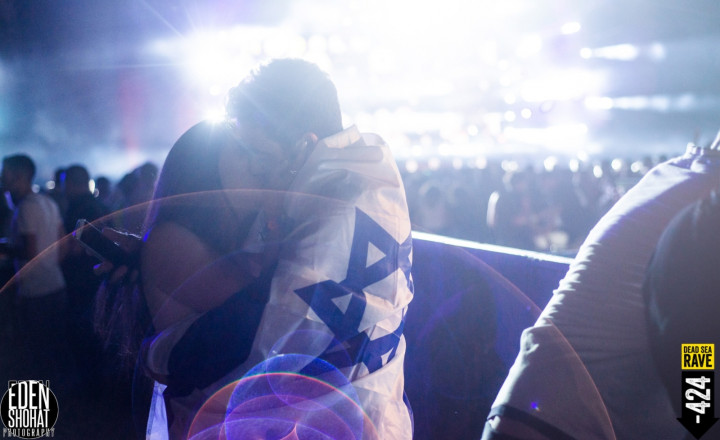 The Minus 424 festival - rapidly becoming known as the "world's greatest rave" - recently saw 13,000 young Israelis (both Jewish and Arab) dancing side-by-side to the beat of world-renowned trance DJs at the bottom of the earth.
Minus 424, also known as the "Dead Sea Rave", is held in the shadow of Masada, the breathtaking natural fortress fashioned by King Herod the Great in 37BC into a sumptuous complex of palaces that overlook the Dead Sea, in the heart of the ancient Judean desert.
The Unesco world heritage site was the last refuge for survivors of the Jewish revolution when the Roman Empire brutally enslaved and murdered the Judean people. For the other 364 days of the year, it is a common stop for school trips and tourists.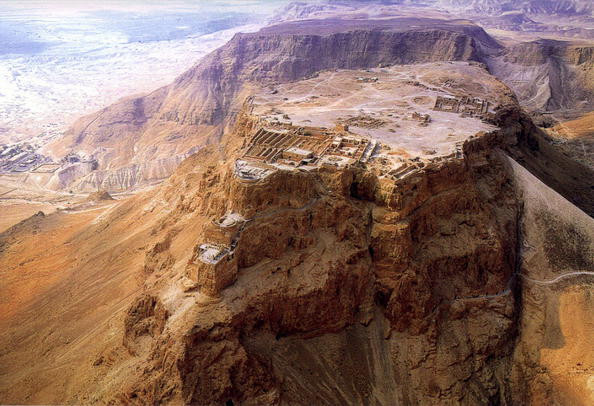 This makes it is an unlikely setting for a 12-hour rave which puts the wild party before the tumultuous politics of the region, DJ'd by the likes of Paul Oakenfold, Dash Berlin and Sander van Doorn.
But now in its second year, Minus 424 (named because it is 424 metres below sea level – the lowest place on earth beside the Dead Sea) is fast taking on the status as "the greatest rave on earth".
Avi Youssef, one of the organisers, said the aim of the night is to bring together "young Israelis, as well as tourists, who are looking for something a little different".
"I think we managed to renew such a place with its story and give it a twist by hosting a festival here", he said to Times of Israel.
A team of partners including the Israeli Tourism Ministry and MTV Israel worked together to pull off last week's event, which they hope will become the "Middle Eastern equivalent to Tomorrowland", Belgium's massive electronic festival.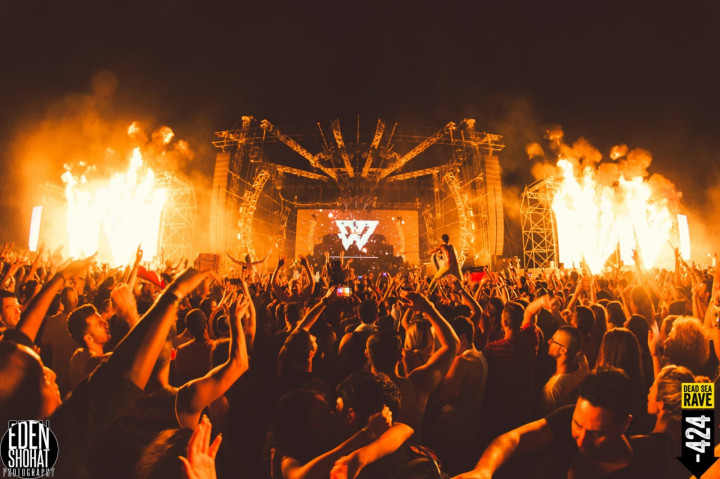 And with its alcohol-serving bars, food stalls, chill-out areas, firework displays and huge sound systems, the Dead Sea Rave seems like any other dance night – despite Herod's imposing fortress that shadows the night's proceedings.
"We can draw tourists", said Youssef, "we can shift the public eye on this country".
For all the event does to try to bring together young people from different religious and cultural backgrounds, it still had around 5,000 fewer attendees than the previous year, due in part to the conflict between Israel and Hamas in Gaza this summer, the organisers say.
Hani Levy, a public relations manager for Minus 424, said planning for the rave began in spring but was put on hold until the ceasefire in August.
"Once the ceasefire treaty held, we decided that the Israeli crowd must dance and unwind after this lost summer, so we put together the rave within six weeks", Levy said.