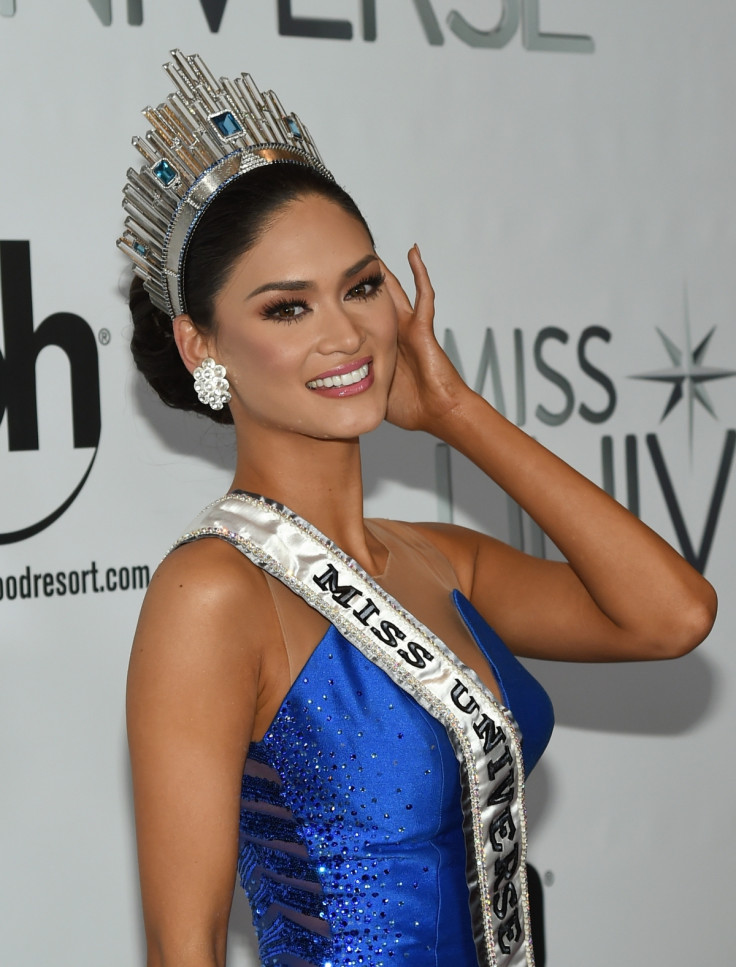 Miss Germany is apparently unhappy that Miss Philippines won the Miss Universe competition held at Planet Hollywood Resort in Las Vegas. The beauty pageant's presenter Steve Harvey had accidentally announced Miss Colombia Ariadna Gutierrez as the winner.
"I really couldn't believe it, I was so upset. For me Miss France as the real winner," Sarah-Lorraine Riek is reported to have said in an interview uploaded to the Missosology Facebook page.
"I was very happy for Miss Colombia because she really deserved it. I'm really not happy with the result and so are the other girls, I'm sorry to say it. Because no one of us voted for Philippines. I'm so sorry to say it," she added. However, the Missosology Facebook page cited a subsequent statement from her that suggests she did not mean to slam Miss Philippines.
At the event, Gutierrez was wearing the crown when Harvey returned to apologise, as the real winner was Pia Alonzo Wurtzbach of Philippines. He said: "I will take responsibility. It was my mistake ... Please don't hold it against the ladies."
Meanwhile, in a video posted to the Miss Universe social account, Gutierrez gracefully reacted to the incident. She said: "Everything happens for a reason. I'm happy for all of what I did, for becoming this dream. I'm so happy, thank you for voting for me!"
Wurtzbach also talked about the awkward situation. She said: "It's a very non-traditional crowning moment, isn't it? It's very 2015."