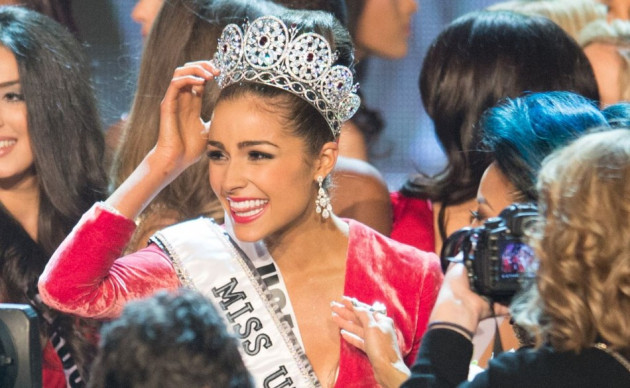 The 2013 Miss Universe pageant, currently in its 62nd edition, has begun in Moscow, Russia.
As the country hosts its first Miss Universe contest in the pageant's history ahead of the opening of the Sochi Winter Olympics, 86 beauties from around the world are vying for the coveted Diamond Nexus crown.
The two-hour programme will end with the coronation ceremony in which a contestant will be crowned Miss Universe 2013 by last year's title holder, Olivia Culpo of USA.
Watch Miss Universe 2013 Finals Live Online
The stage of Moscow's Crocus City Hall is set on fire with the spectacular welcome ceremony and a host of performances are awaited.
Grammy nominated Panic! At The Disco and international recording artist, EMIN, are all geared up to give an eclectic performance in tonight's event. EMIN will debut his two new songs, Amor and In Another Life, in a killing performance during the Miss Universe Finals.
Watch the exciting performances and coronation ceremony of the Miss Universe 2013 show live at NBC live stream here.
For online live feeds and updates on the event's proceedings, visit the official Facebook, Twitter and YouTube page of Miss Universe Organization.