Miss Universe 2013: Miss Philippines Ariella Arida Top Bet to Win After Preliminary Rounds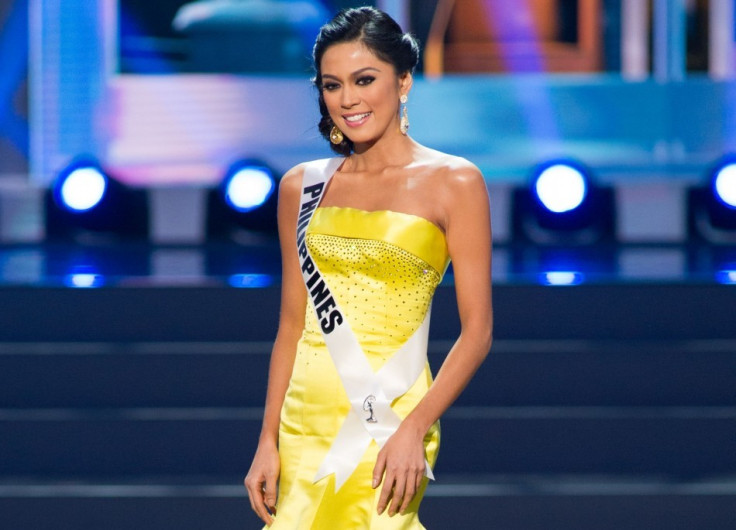 Miss Philippines Ariella Arida received great applause in the swimsuit and evening gown competitions during the preliminary round of the Miss Universe 2013 held in Moscow, Russia.
For the evening gown round, the 24-year-old wore a strapless bright yellow tube long dress, reportedly designed by Colombian designer Alfredo Barazza. Later, the Laguna born beauty wowed all in a red bikini in the swimsuit competition.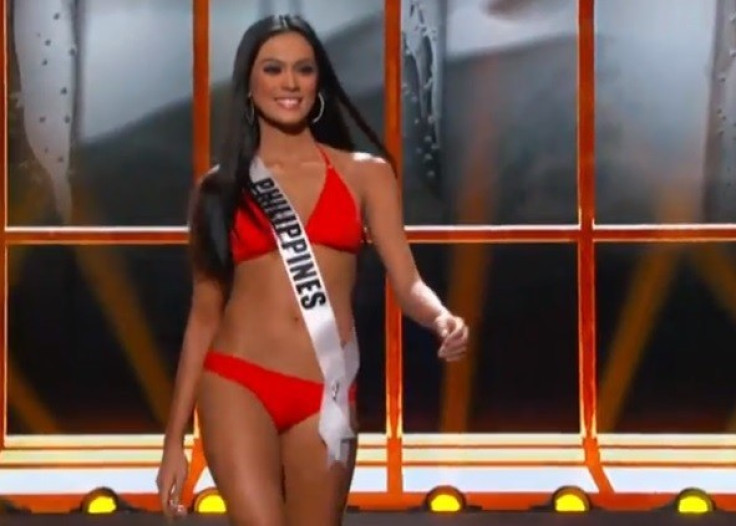 "Miss Philippines' father was a gym teacher so she was exposed to sports her entire life. She was a varsity volleyball player in college and once completed a half marathon," the show's host said as she walked on stage.
After the competition, Arida, who is also one of the bookies' favourite, took to Twitter to express her joy.
"Thank you Lord. Enjoyed the show. Thanks for the feedback guys. Noted. I m so happy," she wrote.
Arida is making a strong mark in the contest from the first day and impressed all during the Tony Ward Couture Fashion Show, and appeared twice on the ramp in the designer's ensemble. She was one of the five beauties, out of the 89 contestants, chosen for the television advertisement of luxury car maker Mercedes-Benz. She bagged the top prize for the photo shoot for Italian lingerie brand, Yamamay, taken by New York-based Fashion Photographer Fadil Berisha. Latest, she was invited to attend internationally renowned culinary expert, Chef Nobu's Moscow Demo Show.
Recently, she also received huge support from previous pageant winner Miss Universe 1969 Gloria Diaz. The 66-year-old, the first Filipino to win the crown, said Arida has all the qualities for winning the title.
"I think she is beautiful. She's got everything, she's a true Filipina. She's very exotic in a positive way, she's tall. She's beautiful. Pero tayong mga Pilipino, na-spoil na eh. Kapag first runner-up, talo. No, they are all winners," she told ABS-CBN News in an interview.
© Copyright IBTimes 2023. All rights reserved.