Missing Flight MH370: Malaysia Airlines Reviewing Future Jet Purchases After Disaster, Says CEO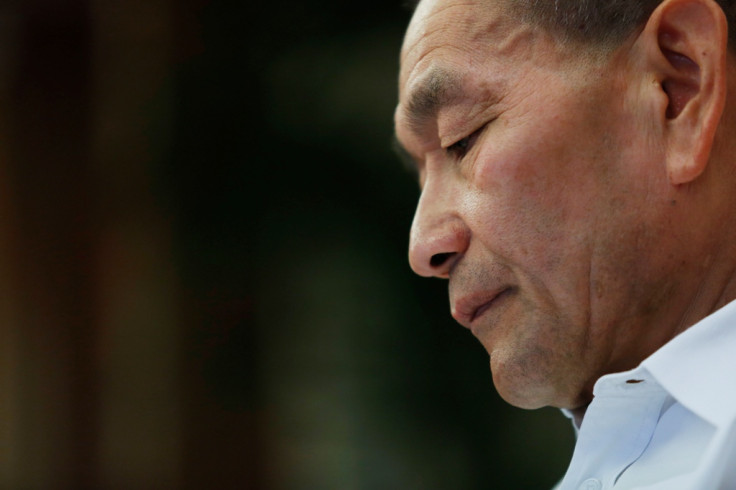 Malaysia Airline System, the loss-making national carrier, could alter plans for future aircraft purchases, its chief executive has said, as passengers have kept away from the company following the unexplained disappearance of flight MH370 more than three months ago.
Malaysia Airlines stock finished 5.13% higher to 20 sen on 26 June in Kuala Lumpur, a day after CEO Ahmad Jauhari Yahya said the company was exploring all options in an attempt to turn around.
"The fleet plan is under review," Jauhari Yahya told Bloomberg. "The existing order is not impacted, only the future" plans, he added.
Malaysia Airlines needs new fuel-efficient planes to cut costs amid surging competition from discount-carriers such as AirAsia.
Fifty low-fare carriers operate in the Asia-Pacific region and new players are expected to enter the market later this year; rapid urbanisation and a rising middle class are driving a boom in air travel.
The airline has said it carried 4% fewer passengers in May 2014 from a year ago.
MH370 Search
Flight MH370 was "highly likely" on autopilot when it ran out of fuel and crashed into the Indian Ocean, Australian researchers have said.
A new search area for the missing Boeing 777 plane has been announced by the Australian government, after further analysis of satellite data.
Australian Deputy Prime Minister Warren Truss confirmed the search will move further south to an area 1,800km (1,100 miles) off the western coast of Australia.
Bankruptcy Fears
On 22 May, Malaysia Airlines, responding to speculation that it could seek bankruptcy, said it "will not shut-down its operations, as rumoured."
Jauhari Yahya said in a statement: "Despite the rumour, we maintain our commitment to remain competitive."
On 19 May, the company's stock plunged 21% to a record low 15 sen, or five US cents, in heavy trade. Investor fears were stoked by a 16 May Wall Street Journal report, which quoted Prime Minister Najib Razak as saying the government could not rule out bankruptcy for the troubled airline.
Flight MH370, bound for Beijing, disappeared on 8 March with 239 passengers and crew on board, shortly after taking off from Kuala Lumpur.
Earlier, Malaysia Airlines had anticipated ordering 100 jets and was considering a range of models from both Airbus and Boeing, Bloomberg had reported. Deliveries could have begun in late 2016 or early 2017.
The carrier has suffered three straight annual losses.
© Copyright IBTimes 2023. All rights reserved.