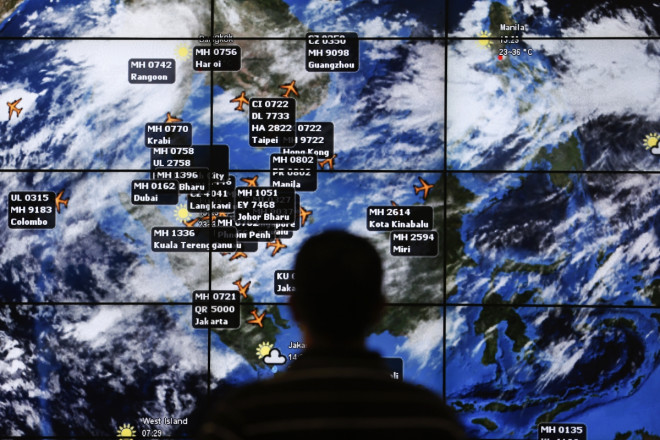 Pentagon officials have moved the US searches for the missing Malaysian Airlines flight MH370 into the Indian Sea after six days of fruitless efforts.
US officials told ABC news that the jetliner may have crashed in the Indian Ocean four of five hours after disappearing from radar.
"We have an indication the plane went down in the Indian Ocean," a senior official said.
The USS Kidd destroyer was ordered to the area to continue its searching. It will take more than 24 hours to arrive.
The US Navy was also sending its anti-submarine and maritime surveillance aircraft P-8A Poseidon into Malaysian waters to step up operations.
Malaysian authorities have denied reports in the Wall Street Journal that the aircraft could have flown for several hours after disappearing from radar. The last transmission was at 01.07am local time.
They also disputed Chinese claims that satellite images of debris from flight MH370 were authentic and said they were "released by accident".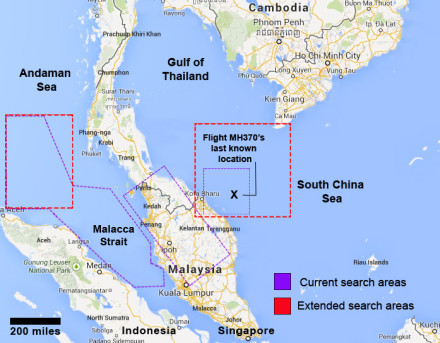 The search was extended earlier this week to include ocean far to the west of the Malaysian peninsula although the main focus has been on the South China Sea to the east and south of the country.
"The US team was of the view that there were reasonable grounds for the Malaysian authorities to deploy resources to conduct a search on the western side of the peninsula," said defence minister Hishammuddin Hussein.
P-8A Poseidon
The US Navy confirmed that the P-8A Poseidon, which adds enhanced technology and greater range to the search, would join the P-3C Orion in the area.
"The P-3 will fly an evening search mission tonight using its radar, infrared and night vision capabilities."
The aircraft has a maximum speed of 490 knots, a flight ceiling of 41,000ft, and has a range of more than 1,200 nautical miles with four hours from its base.
UPDATE: White House spokesman Jay Carney has confirmed that a new search area may be opened in the Indian Coean:
"It is my understanding the one possible piece of information, or pieces of information, has led to the possibility that a new search area may be opened up over the Indian Ocean," Carney said, according to the Guardian.