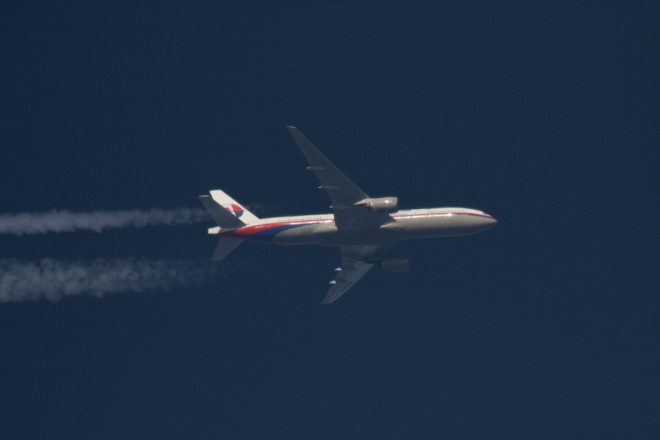 The missing Malaysia Airlines flight MH370 piloted by Captain Zaharie Ahmad Shah is believed to have flown at an altitude as low as 5,000 feet (1,500m) in order to escape the detection of ground radars.
By adopting a dangerous technique known as 'Terrain Masking', often used by military fighter jets during aerial combats, the passenger jet was able to evade commercial radar detection, according to the New Strait Times, Malaysia's government-backed newspaper.
'Terrain Masking' involves piloting an aircraft, mostly in hilly or mountainous terrain, in such a way that it is concealed from radio waves emitted by ground radars.
The dangerous evasive flying technique would have allowed the passenger aircraft to beat radars in at least three countries, the report said citing investigators.
"The person who had control over the aircraft has a solid knowledge of avionics and navigation and left a clean track. It passed low over Kelantan, that was true," an unidentified official told the daily.
"It is possible that the aircraft had hugged the terrain in some areas that are mountainous to avoid radar detection."
Passenger aircraft such as the Boeing 777, which weighs 250 tonnes, are not designed for terrain masking. Experts say it could cause those onboard air sickness and spatial disorientation.
The latest report has come in the wake of revelations that one of the two communications systems in the aircraft was turned off before the pilot's final words "All right, Good Night."
The maintenance system known as ACARS, which sends back information to the ground about the plane's status, was deliberately switched off by someone onboard before the sign-off from the cockpit.
"The answer to your question is yes, it was disabled before," acting transport minister Hishammuddin Hussein told reporters. Following the latest revelations, investigations into the hijack or sabotage angle have gained further momentum.
The two pilots of the vanished jetliner have faced increasing scrutiny as the search for the aircraft enters its 10th day with few clues about its location.