Missing Malaysia Airlines Flight MH370: India to Launch Andaman Islands Search for Airliner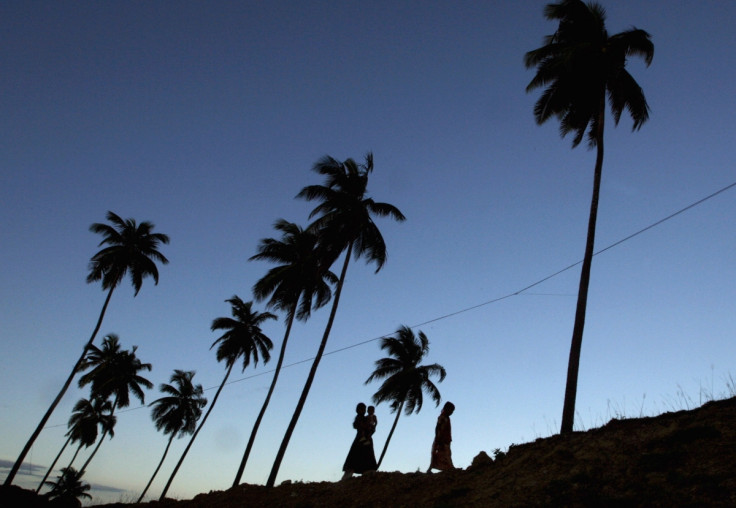 Indian authorities have launched a search of the uninhabited islands located in the Andaman Sea using heat-seeking technology in the hope of a breakthrough in the hunt for missing Malaysia Airlines flight MH370.
Two Indian air force reconnaissance planes have begun their search flights over the archipelago after reports that the flight's path was heading towards the islands when it was last detected.
According to Colonel Harmit Singh of India's tri-services command in the region, two naval vessels and the two planes searched the waters surrounding both the Andaman and Nicobar Islands.
The archipelago contains 572 islands with only 37 being inhabited. The Indian Navy may yet widen the search to the Bay of Bengal to the west of the islands.
Singh declined to comment on the finer details of the search operation or the heat-seeking technology that the Indian forces are using.
The search comes after officials revealed their belief that the airliner was being flown towards the Andaman Islands.
Two sources told Reuters that military radar plotted the airliner off Malaysia's northwest coast. The last plot recorded on the aircraft suggested that its flight path was headed toward the Andaman Islands.
A third source told Reuters that the investigation was focusing increasingly on the theory that someone who knew how to fly a plane deliberately diverted the flight.
"What we can say is we are looking at sabotage, with hijack still on the cards," said the source, a senior Malaysian police official.
FLIGHT MH370 FACTBOX
Flight MH370 took off from Kuala Lumpur International Airport en route to Beijing at 00:41 on Saturday 8 March (16:41 GMT Friday).
About 50 minutes later, the aircraft lost contact with air traffic control.
No distress call was made.
On board, there were 12 Malaysian crew members and 227 passengers from 14 countries. That included 153 Chinese and 38 Malaysians.
Two Iranian male passengers, Pouria Nour Mohammad Mahread and Delavar Syed Mohammad Reza, were travelling on fake passports. Neither had any apparent links to terrorist groups.
No debris from the plane has been found in the international search.
At least 10 countries, including China, the US and Singapore, were using a total of 42 ships and 39 aircraft to search for the missing plane in the South China Sea, the Malacca Strait and the Andaman Sea.
© Copyright IBTimes 2023. All rights reserved.