Malaysia Airlines Flight MH370: US Officials Believe Plane Hijacked and Flown Towards Andaman Islands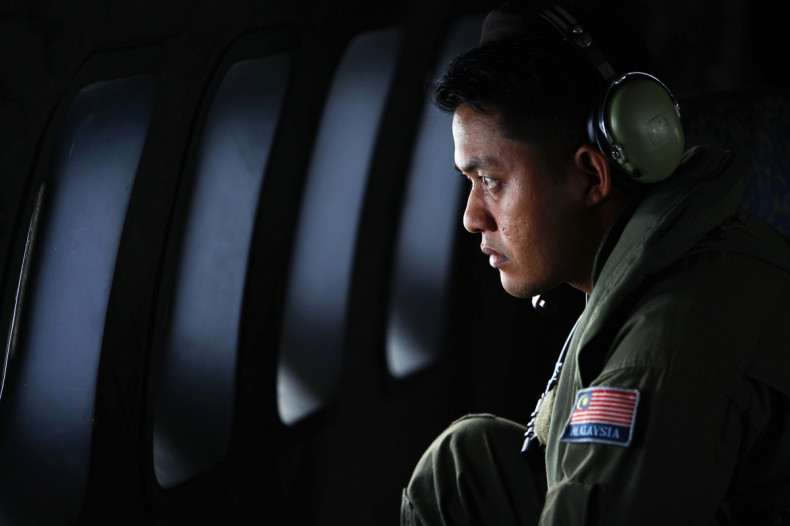 New evidence has indicated that the transponder of the missing Malaysia Airlines flight MH370 was shut down deliberately rather than as a result of a catastrophic failure, with officials citing sabotage and hijacking.
Officials also believe the airliner was being flown towards the Andaman Islands, an archipelago between the Andaman Sea and the Bay of Bengal.
Two sources told Reuters that military radar plotted the airliner off Malaysia's northwest coast. The last plot recorded on the aircraft suggested that its flight path was destined for the Andaman Islands.
A third source told Reuters that the investigation was focusing increasingly on the theory that someone who knew how to fly a plane deliberately diverted the flight.
"What we can say is we are looking at sabotage, with hijack still on the cards," said the source, a senior Malaysian police official.
When asked about the possibility of the aircraft being flown towards the archipelago at a press conference, Malaysian Transport Minister Hishammuddin Hussein was coy in his answer.
"We don't release information unless it has been corroborated. We don't comment on unnamed sources," he said.
When asked, Hussein did not deny the possibility of a hijacking.
"I cannot confirm whether there is no hijacking. We are looking at all possibilities," he continued.
Hussein did not rule out raiding homes of crew members of the missing plane.
"If investigation requires searching the pilots' homes, it will be done," the transport minister said.
US officials believe that the data reporting system on the plane was shut down at 0107 local time while the transponder, which sends out location information, was shut down at 0121am.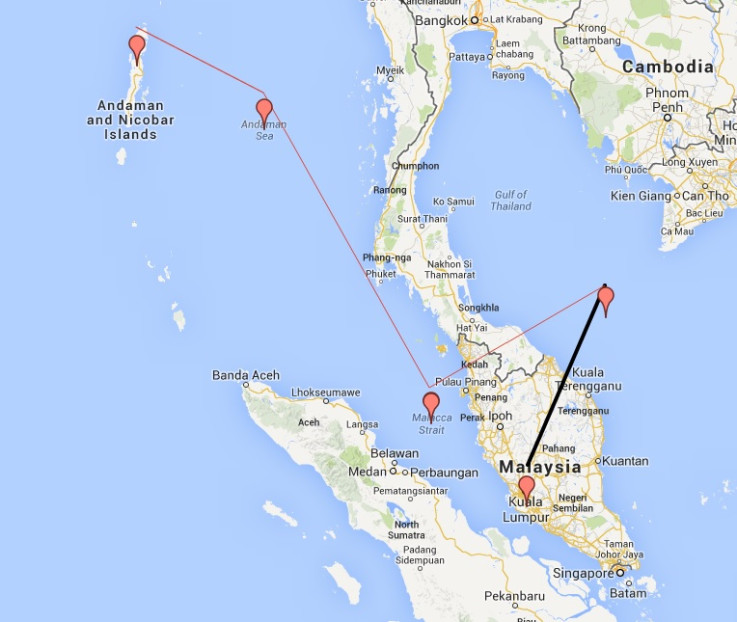 The alleged flight path of missing Malaysia Airlines flight MH370
The fact that both functions were shut down 14 minutes apart has raised suspicions. If the plane had crashed into the ocean it would have been likely that the two data reporting mechanisms would have shut down at the same time, or at least closer together than 14 minutes.
Therefore, US investigators are now "convinced that there was manual intervention," according to ABC.
"This is beginning to come together to say that ... this had to have been some sort of deliberate act," John Nance, an aviation analyst, told CNN.
US officials also believe that the missing airliner may have crashed into the Indian Ocean as the aircraft continued to send satellite data for four hours after it was last detected.
"We have an indication the plane went down in the Indian Ocean," a senior Pentagon official told ABC.
The search has now been widened into three stretches of water alongside the Strait of Malacca and the South China Sea.
"It's my understanding that based on some new information that's not necessarily conclusive, but new information, an additional search area may be opened in the Indian Ocean, and we are consulting with international partners about the appropriate assets to deploy," said White House spokesman Jay Carney.
Malaysian authorities have denied reports in the Wall Street Journal that the aircraft could have flown for several hours after disappearing from radar. The last transmission was at 01.07am local time.
They also disputed Chinese claims that satellite images of debris from flight MH370 were authentic and said they were "released by accident".
After seven days of intense efforts from several nations, the plane remains missing and no clues have been found to track the Beijing-bound airliner, which had 239 people onboard.
FLIGHT MH370 FACTBOX
Flight MH370 took off from Kuala Lumpur International Airport en route to Beijing at 00:41 on Saturday 8 March (16:41 GMT Friday).
About 50 minutes later, the aircraft lost contact with air traffic control.
No distress call was made.
On board, there were 12 Malaysian crew members and 227 passengers from 14 countries. That included 153 Chinese and 38 Malaysians.
Two Iranian male passengers, Pouria Nour Mohammad Mahread and Delavar Syed Mohammad Reza, were travelling on fake passports. Neither had any apparent links to terrorist groups.
No debris from the plane has been found in the international search.
At least 10 countries, including China, the US and Singapore, were using a total of 42 ships and 39 aircraft to search for the missing plane in the South China Sea, the Malacca Strait and the Andaman Sea.