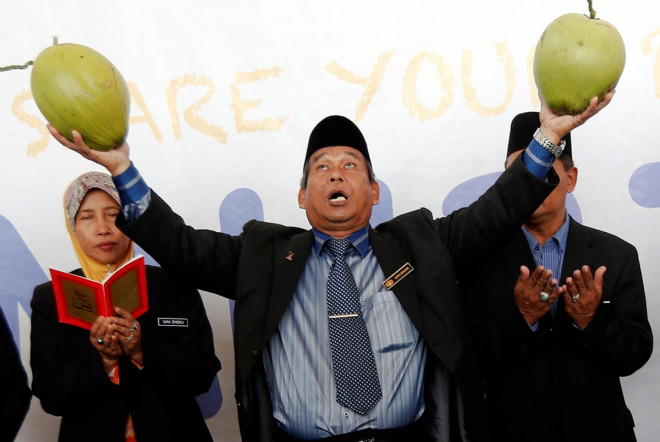 Ibrahim Mat Zin, the shaman criticised for his bizarre coconut-waving ritual used to help locate Malaysia Airlines\' (MAS) flight MH370, has now inspired an online game application.
\"Bomoh: Rescue Run\" is a running game where players gain points by using the shaman to help rescue the missing 239 passengers and crew members on the MH370.
Bomoh is the Malayan word for shaman.
Developed by Triapps, the app has now passed the 100,000 download mark and is still popular on Google\'s Play Store.
The app reached the 6th position on today\'s list of Top Free applications downloaded in the country, beating apps including Instagram. It is now close to stepping ahead of another popular app, Clean Master.
Despite being almost a week old, the app has received over 2700 5-star reviews, with total reviews going over 3400.
\"Beware of the BLACK GARUDA to counter of (sic) the bomoh along the run,\" says the game\'s description, on the Play Store.
The game invites players to search air space, ocean and streets to locate the missing jumbo jet.
The international community\'s attention turned to Ibrahim Mat Zin after he initiated his shamanic search ritual as part of the search and rescue operation for the MH370, using two colleagues, some coconuts, some bamboo and a pair of binoculars.
After executing his \"supernatural\" shamanic, plane-finding ritual, Ibrahim received a wave of online criticism with social media sites flooded with posts mocking his antics.
Check the app out here.