The search for missing Malaysia Airlines MH370 will be discussed at the ministerial level in July following a two day meeting with officials in Kuala Lumpur. The outcome of the two-day meeting tripartite meeting between Malaysia, Australia and China will be discussed at the ministerial level.
Malaysia's Deputy Transport Minister Ab Aziz Kaprawi told Malaysia state news agency Bernama that the ministerial meeting is expected to be held in Malaysia in July and was confirmed by Australia's Transport Minister Darren Chester. He said that a final ministerial meeting will be held after the 2 July federal elections in Australia.
Malaysia's Ab Azis said: "The search is now more than 90% and is expected to end this month. However, it may be extended because the sea is a little choppy."
He added: "Australia has informed that they need a bit more time to complete the search area of 120,000 square kilometers," he told reporters. The meeting which commenced on Monday 20 June was attended by Malaysia's Department of Civil Aviation Director General Azharuddin Abdul Rahman.
The two-day meeting is aimed at deliberating on the next course of action for the still missing aircraft. It will also study in detail the recent discovery of aircraft fragments.
Prior to the meeting, Ab Azis had said that the officials' meeting will look at details, including the recent discovery of several pieces of debris. "Top of the agenda of the meeting is on the future direction of the search operation for MH370."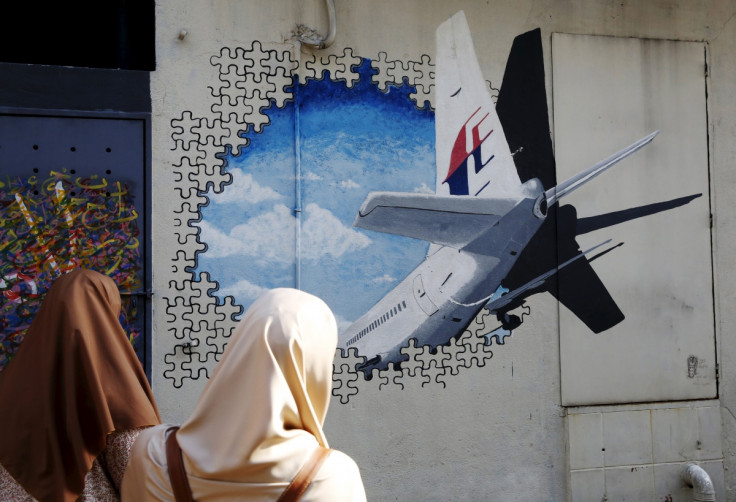 The Australian Transport Safety Bureau (ATSB), which is leading the search in the deep Indian Ocean, is expected to complete searching the designated 120,000 square km of the seabed by the end of June. It has repeatedly said that the three countries have agreed that the search will be called off "in the absence of credible new information that leads to the identification of a specific location of the aircraft."
The Boeing 777 was on a routine flight from Kuala Lumpur to Beijing on 8 March 2014 with 239 passengers and crew on board when it vanished without a trace. The fuselage of the aircraft is yet to be found, although various debris has been confirmed to have been part of the aircraft.