Missouri Matricide: Gyspy Blancharde to return to Missouri as secret Facebook life emerges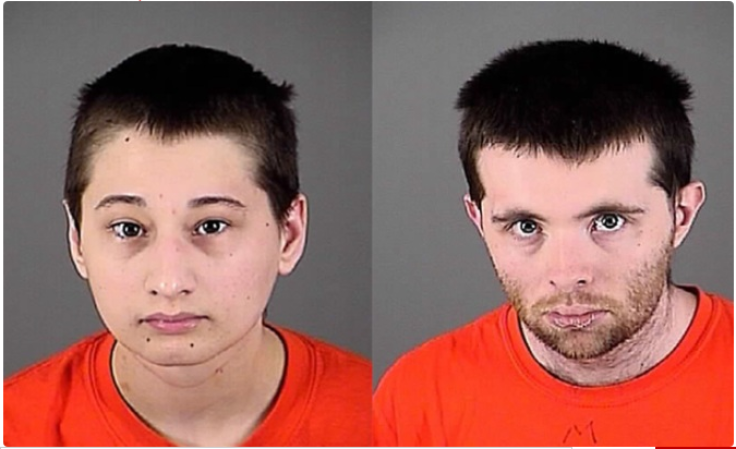 There are fresh developments in the shocking case of the couple arrested in connection with a brutal matricide in Missouri.
Clauddinnea 'Dee Dee' Blancharde, 48, was found dead on Sunday in her home in Springfield, Missouri. Dee Dee's friends and neighbours contacted the police on Sunday after seeing messages posted on her Facebook account including, "That Bitch is dead" and "I f***en slashed that fat pig and raped her sweet innocent daughter."
The police arrived to find Dee Dee stabbed to death and Gypsy missing. The messages were posted from the Facebook account shared by Gypsy and Dee Dee Blancharde were written on a device registered to her boyfriend Nicholas Godejohn.
Police tracked the device and on Monday detained Gypsy – whose age has been variously reported as 19 or 23 – and Godejohnn in Big Bend, Wisconsin.
On Tuesday, police said Godejohn had told a detective that he stabbed Dee Dee while she slept, because Gypsy had asked him to. Police also said that Gypsy told detectives that she knew Godejohn was killing her mother, yet did nothing to stop or report him.
The police have further revealed that the couple took thousands of dollars from a safe at Dee Dee's home.
Prosecutors have charged Blancharde and Godejohn with the first-degree murder of Dee Dee.
Faked illness?
Gypsy Blancharde was widely believed to be confined to a wheelchair due to muscular dystrophy. But in a further twist to the story it appears that her disease was a hoax. Detectives are now trying to determine whether Dee Dee forced her daughter to fake her illness. The family received medical airlifts, Disney travel and free housing because of Gypsy's supposed disabilities.
The Greene County Sheriff's office has stated that Gypsy Blancharde appears to have no difficulties with her mobility.
"To our knowledge, no one in Wisconsin has observed any type of physical handicaps or restrictions that Gypsy may have," Greene County Deputy Cathy Ussery told the Huffington Post.
There is speculation that Dee Dee suffered from Munchausen by Proxy, a mental illness in which a parent or caregiver deliberately misleads people to think a child is sick in order to receive sympathy and attention.
The latest development came during a court hearing on Friday, when Gypsy Blancharde did not resist extradition to Missouri. She is expected to be escorted there by the police, possibly as early as this weekend.
Secret Facebook life
Meanwhile, details are emerging of the secret life Blancharde led on Facebook, unknown to her mother.
Aleah Woodmansee grew up with Blanchard. Woodmansee is amazed that the invalid she thought was wheelchair-bound now stands accused of organising her mother's murder.
Woodmansee says that she and Blancharde secretly communicated on Facebook.
"Her mom was very set on Gypsy having the mentality of a seven-year-old and didn't appreciate me talking to Gypsy like someone my age, " said Woodmansee.
Woodmansee said that Gypsy was afraid that her mother would discover she wanted a different life.
On Facebook, Gypsy used the secret name Emma Rose and confided to Woodmansee her plan to marry Godejohn, who she met through a Christian singles site. Woodmansee believes Gypsy's mother would not have approved of the relationship.
"Those things were OK for the fairy tales and movies and things like that, but not for Gypsy. Gypsy was her pristine innocent doll, and she wanted nothing to tarnish that," Woodmansee said.
Gypsy insisted Woodmansee keep their Facebook chats secret, saying, "I can't bring up Facebook because that puts Nick and me at risk for our plan".
On Facebook, Gypsy posted to say she planned to introduce Godejohn to her mother in March. That meeting does not appear to have taken place.
The couple are now under court orders to have no contact. Godejohn's extradition hearing is set for 3 July.
© Copyright IBTimes 2023. All rights reserved.