A US mother, accused of killing two of her children and hiding their bodies in a freezer for almost three years, has pleaded guilty to their murders.
Mitchelle Blair, 36, was arrested in March, when officials carrying out an eviction order at her home, discovered the bodies of a boy, 9 year-old Stephen Blair, and a girl, 13-year-old Stoni Blair, inside her freezer.
Two of the woman's other children, aged 11 and 17, were found at a neighbour's home and placed in protective custody.
Appearing in court, Blair confessed to killing her children saying: "I'm already saying I did it. ... I'm not changing my mind. I'm not changing anything."
She made her remarks on 19 June after a judge found that she was mentally competent to stand trial.
She was charged with murder, torture and child abuse after what Detroit police chief James Craig called a "terrible find".
In a chilling written testimony, her eldest daughter told authorities that her mother killed her two siblings and forced her to put one of the bodies in the freezer of their Detroit, Michigan, home.
It was revealed that the mother of four had subjected her children to horrifying abuse over several years.
The teenager revealed that she and her surviving brother were regularly beaten with an extension cord and piece of wood, hit with a hot curling iron and burned with a clothing iron.
The 17-year-old is quoted as saying: "Blair tortured Stephen for approximately two weeks prior to his death by tying a belt around his neck, throwing hot water on him while in the shower and putting a plastic bag over his head."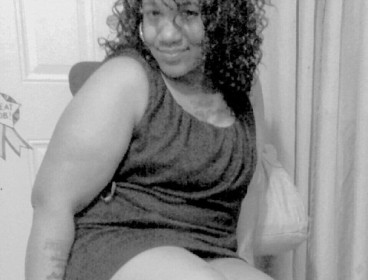 On August 30, 2012, Stephen was found "unresponsive". Blair is said to have wrapped his body in bed linen and put him in the freezer.
Nine months later, she is described as becoming "enraged" when her 13-year-old daughter Stoni said she didn't like her surviving siblings. She strangled the girl with a T-shirt and suffocated her with a plastic bag.
Blair again made the eldest daughter "put Stoni in the deep freezer following her death".
The eight-year-old boy was aware that his sister and brother were killed and subsequently placed in the freezer, the department said. The children had not been to school for two years.
Medical exams revealed evidence of abuse, including numerous scars, on the children. A medical expert testified that the two children had been beaten and burned before they died.
The state said it investigated allegations of abuse in 2002 and 2005 after which. Blair was referred to counselling.
Neighbours reported that she has lived in the complex for at least 10 years, was unemployed and having money troubles, and was behind with her rent.
The state said the two fathers of Blair's surviving children were unfit to care for them and hadn't seen the children in two to three years.
The Michigan Department of Human Services is taking steps to end Blair's rights to two her surviving children.
She is due to appear in court again on 26 June.