The first scene of Disney's upcoming animation film Moana was screened at the ongoing San Diego Comic-Con 2016, which narrated the history of the fictional island Te Fiki, in Oceania and how the certain events forced the Polynesian princess to sail through an oceanic adventure to save her home.
According to Cinemablend, the opening sequence begins with the voice-over narrating the history of the creation of the world and the first island of Oceania. But some who wanted to attain more powers to control the world wanted to rob the "heart [a jewel] of the Mother Island", Te Fiki's.
In one such attempt, Maui – played by Dwayne Johnson – tries to steal the heart but his attempt was thwarted by the island's natural security system as he was chased by dark clouds and was confronted by another demon that also lusts for the heart jewel. During the scuffle, the jewel, which was attached to a magical fish hook, falls into the ocean, and it was lost forever.
Moana, who had heard this story as a toddler, is now old enough to find the demigod and bring back the heart of Te Fiki to save her village. This leads to an adventurous journey by the princess and Johnson in an exotic aquatic world.
Maui shines in the trailer of the film with his funny antics and the creative team has left no stone unturned to bring the best out of the gigantic character.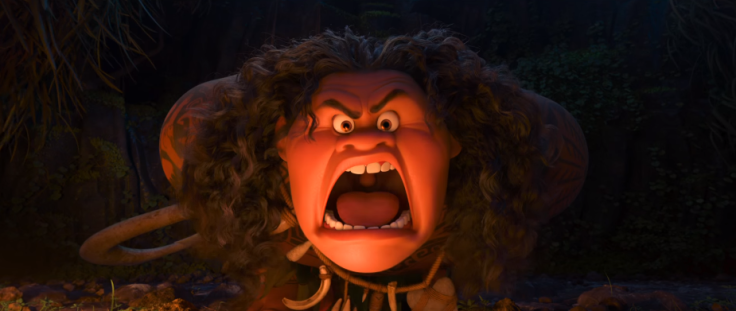 "Maui you'll notice...he's not wearing a shirt. Usually on our films, the characters, the clothing hides a lot of their muscle and skin and anatomy, so we spent a lot of time, our supervising animator Mack Kablan, spent a lot of time with the rigging supervisor and created all the muscle shapes so as Maui's moving around different muscles are engaging," animation supervisor Amy Sneed told the press during the Comic-Con via Cinemablend.
The 3D animation movie Moana will premiere in autumn this year.