A series of modern slavery raids in Manchester have discovered more than £2m worth of fake Adidas, Nike and Louis Vuitton goods and identified potential victims of slavery.
Six addresses in the Cheetham Hill area of Manchester were raided by Greater Manchester Police (GMP), trading standards, Border Force and immigration officers.
Authorities arrested six people in the raids on suspicion of a variety of crimes that included immigration offences, failure to appear at court, disqualified driving and on suspicion of assault.
Also at the addresses, law enforcement identified an unspecified number of potential victims of slavery. These people have been directed to support services to receive protection and rehabilitation.
In the surprise raids on organised crime police also found fake designer clothing worth more than £2m.
Amongst them was counterfeit Louis Vuitton bags and Rolex watches iwhich were found n the businesses, private houses and storage units searched under the force's Operation Challenger.
Chief Insp Denise Pye from GMP said in a statement that these arrests could prevent criminals from committing further crimes.
"A week of action like this reinforces our commitment to cracking down on organised crime here in Greater Manchester," she said.
"Members of organised crime groups are often involved in the production and selling of counterfeit goods to fund further criminal activity. By disrupting their plans at this stage, we are potentially preventing these criminals from committing more serious crimes in future.
"Our priority is to protect members of the community who are honest and law-abiding, allowing them to go about their lives without their safety feeling compromised."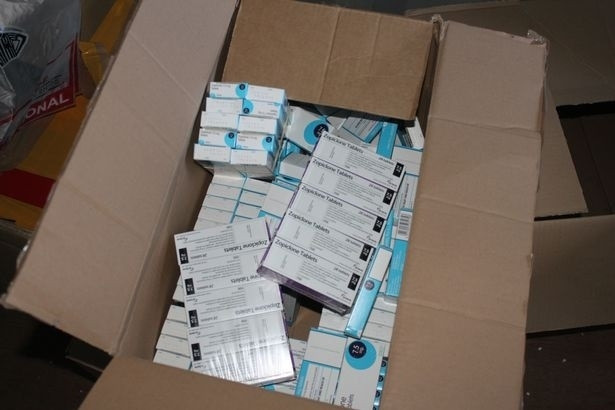 Councillor Nigel Murphy, Manchester City Council executive member for neighbourhoods said: "This has been an incredibly successful week of action and millions of pounds worth of counterfeit goods have been taken out of circulation.
"This activity forms part of increased multi-agency effort to tackle criminality in the area over the last 18 months.
"The supply and distribution of fake goods has links to the wider criminal world, by cracking down on counterfeiters we both protect the public from potentially dangerous products and hit criminals where it hurts."