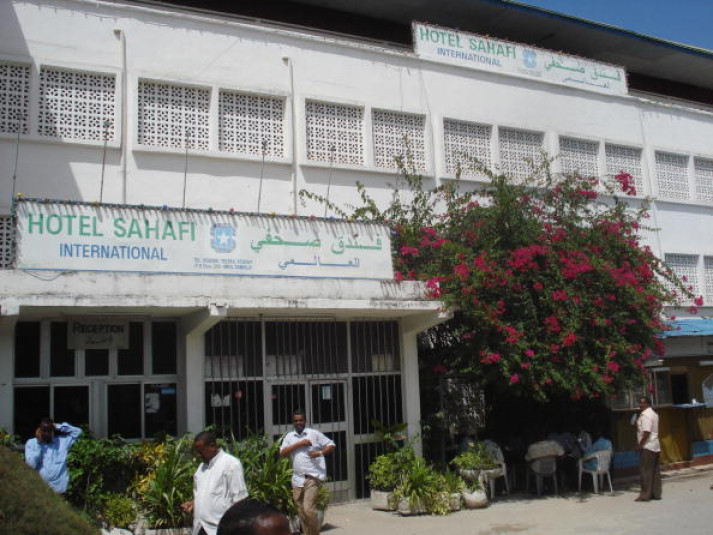 Two bombs ripped through a hotel in the Somalian capital of Mogadishu after suspected Islamist militant group al-Shabaab gunmen set off a car bomb on Sunday (1 November), killing 12 people. Somali special forces and African Union troops retook control of the situation two hours after the gunmen stormed the hotel building.
According to NBO news, the al-Qaeda-linked terror group claimed responsibility for the attack and said that they have taken hostages at the hotel. However, al-Shabaab's claim could not be independently verified. The attack on the hotel is said to be in line with al-Shabaab's tactics of detonating bombs to break through security cover and send in fighters.
"A car bomb rammed into the gate of Sahafi hotel. So far I have seen two civilians dead," major Ahmed Nur, a police officer told Reuters. He added: "The death toll may rise. We believe al-Shabaab was behind it."
According to Radio Dalsan, a photojournalist working for an international news agency was also among the victims. Another Somalian police officer, Osman Ali said: "Fighters with machines guns are firing at us from the rooftop of the hotel."
Recently, the terror group had vowed to carry out more terror attacks in the capital as it looks to dethrone the West-backed government in Somalia.
"My thoughts are with the victims of the heinous Sahafi Hotel Attack. Security forces [are] working hard to secure the site and free [the] entrapped. I spoke with some of the MPs at the hotel and all those I could reach are safe," Somali Member of Parliament Abdulkadir Abdi Hashi said on Twitter.
Hotel Sahafi, which is at a short distance from the headquarters of Somali Police's Criminal Investigation Department, is often used by lawmakers, government officials, foreign visitors and journalists.