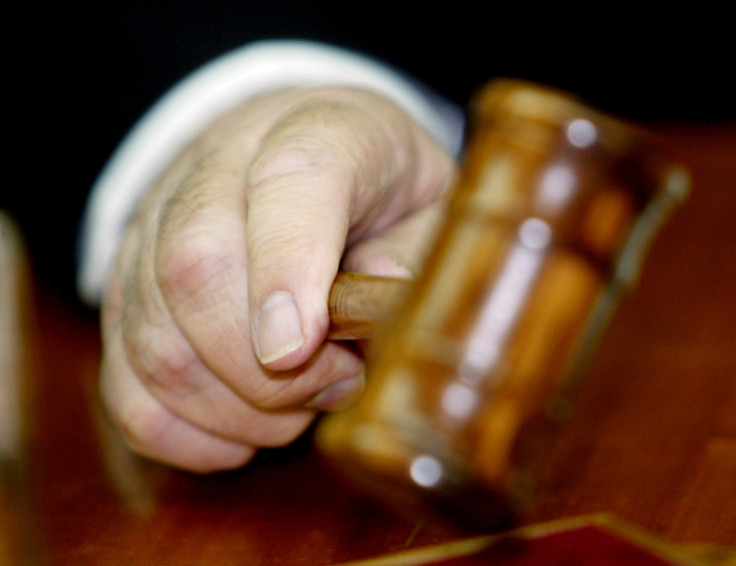 Nearly 60,000 people have called for the impeachment of a Montana judge who handed a 60-day sentence to a father convicted of raping his 12-year-old daughter.
The petition on Change.org claimed that Judge John McKeon did "...not uphold the responsibility of ensuring justice as he is required to in his elected position."
McKeon ordered that 40-year-old Martin Blake serve 60-days in jail with a 30-year suspended prison sentence. He also credited Blake with time served, meaning he could spend 43 days in jail. "It is time to start punishing the judges who let these monsters walk our streets," the petition said.
According to court documents, the prosecution had recommended a 25-year prison term—100 years with 75 years suspended—for the Glasgow, Montana man.
CNN reported that Blake pleaded guilty over the summer to a felony count of incest as part of a deal dismissing two addition counts of incest.
However, McKeon instead handed down a 30-year suspended prison sentence, which Blake will not have to serve unless he fails to meet the conditions of his probation.
According to the Glasgow Courier, Blake will have to register as a sex offender. He will also be banned from accessing pornography and have limited access to the internet.
McKeon defended his actions by citing an exception to the mandatory 25-year prison sentence. He told the Associated Press that the law allows those arrested for incest of someone under 12 years old to avoid prison if a psychosexual evaluation concludes that psychiatric treatment "affords a better opportunity for rehabilitation of the offender and for the ultimate protection of the victim and society."
The judge added that this is an attempt by the state of Montana "to encourage and provide opportunities for an offender's self-improvement, rehabilitation and reintegration back into a community."
He also referenced letters written to him by the victim's mother and grandmother requesting Blake not be sent to prison. The letters reportedly highlighted that his sons love him and that they "will be devastated if their Dad is no longer part of their lives."
Deputy Valley County Attorney Dylan Jensen, however, pointed out that no one spoke on behalf of the 12-year-old victim. The petition highlighted the fact, The Washington Post noted.
"No one spoke on behalf of the 12-year-old child at trial," it said. "No one. The victim was not given justice, but instead will have to live with the fear that she still has to face her rapist in their community."
McKeon's defence has not stopped the petition from growing, nor has his impending retirement. The Post reported that the 22-year veteran judge will retire next month. The petition has taken note of his retirement.
"Judge McKeon is retiring very soon and does NOT deserve to collect retirement from the people of Montana. He did not fulfil the duties of the position we elected him for. He acted without respect for the laws of the state of Montana. He did not take care of us. He did not do his job. We should not have to take care of him."