After killing more than 300 people in the Caribbean, Hurricane Matthew moved along a coast-hugging path to the US, making it the first major hurricane to hit the country in more than 10 years.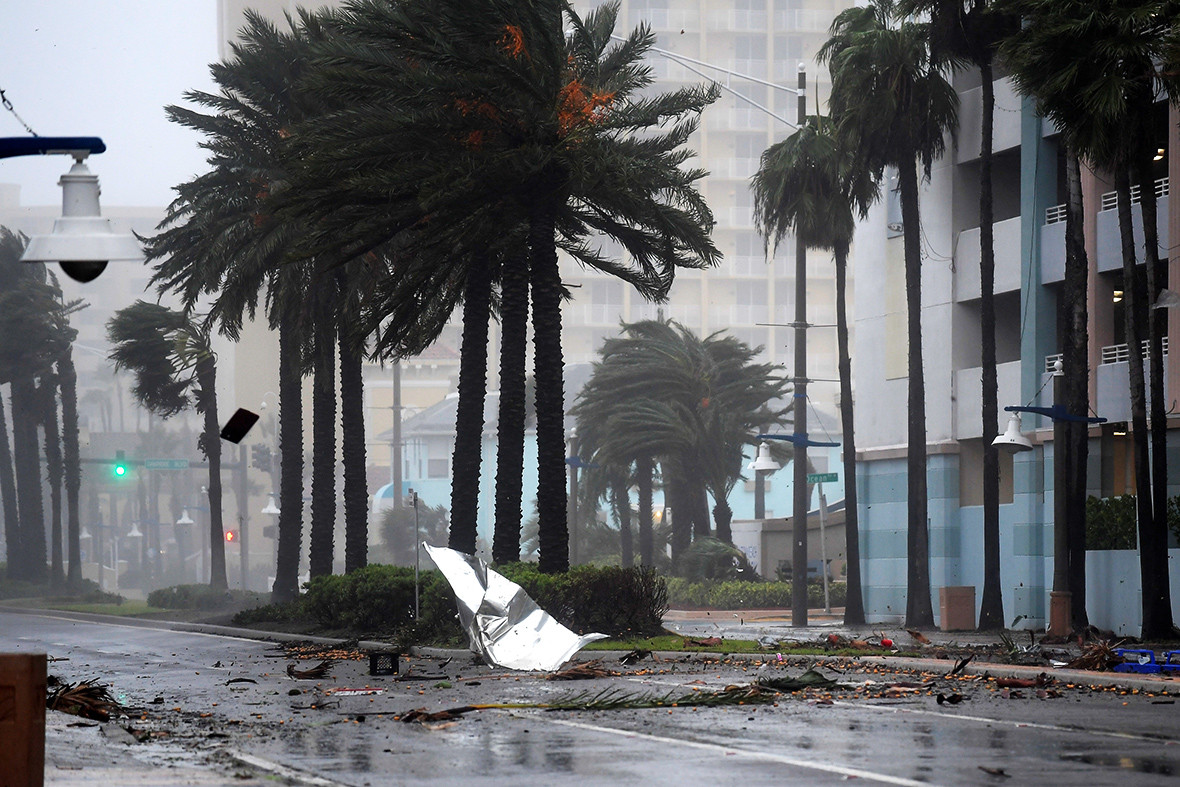 As of 8am EDT on Friday (7 October), the hurricane had reached the coast of central Florida, according to the National Hurricane Center. More than 1.5 million people were asked to evacuate ahead of Matthew's arrival. US President Barack Obama declared a state of emergency in Florida the previous day as the hurricane, which had been a potentially catastrophic Category 4 storm, strengthened.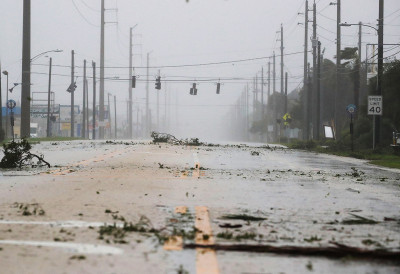 Yet despite warnings, many residents refused to evacuate. Those living on barrier islands and low-laying areas found themselves completely cut off on Friday morning, and caught in the midst of the hurricane. "Some people who refused to evacuate were stranded and called for help early Friday, but were told to stay put until conditions improved enough for paramedics and firefighters to get to them," Brevard County Emergency Operations spokesman David Waters told the Associated Press. "A family called in that the roof just flew off their home on Merritt Island," he told the newswire. Some 500,000 people were told to evacuate in Jacksonville, as Mayor Lenny Curry warned that authorities would not be able to help them during the worst of the storm. "You need to leave, if you do not leave you will be on your own," he said.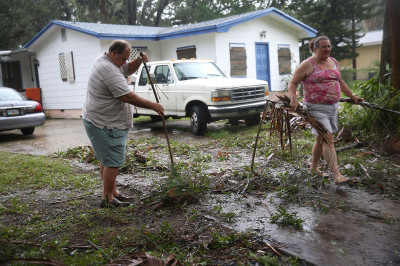 Photos taken over the past few days show residents bracing themselves for the Matthew's arrival. People were seen boarding up their homes and businesses with corrugated iron sheets and wooden boards, in an attempt to prevent damage that the hurricane may cause. Supermarkets advised shoppers with signs in shopping aisles, telling residents to "Get Supplies" ahead of the hurricane. Roughly 600,000 homes were without power on 7 October and more outages were likely.