At least 26 people, including five children, were killed after a wall of a wedding hall collapsed in a western Indian state late on Wednesday (10 May).
The incident took place in Bharatpur district in Rajasthan state, which is roughly around 200km (125miles) south of the Indian capital, New Delhi.
Twenty eight others attending the wedding party were also injured, with at least 15 of them in a critical condition, media reports said.
The wall reportedly caved in due to heavy storm in the region. The collapse trapped several guests who were taking shelter from the storm under a tin shack that adjoined the wall.
"The wall and a tin shed attached to it at the marriage venue collapsed due to a storm," Press Trust of India news agency quoted local police officer Anil Tank as saying.
He said the wall was nearly 90ft long (27m) and 12-13ft in height and that there were food stalls set up along the wall for the wedding.
Those injured were taken to hospital nearby for emergency care. The deceased included 11 men, seven women and five children.
"The injured were rushed to nearby hospitals immediately and treatment was administered," Tank said.
Rajasthan Chief Minister Vasundhara Raje offered her condolences to the victims and ordered authorities to ensure proper treatment for the injured.
One of India's most arid states, Rajasthan, frequently suffers dust storms during summer months.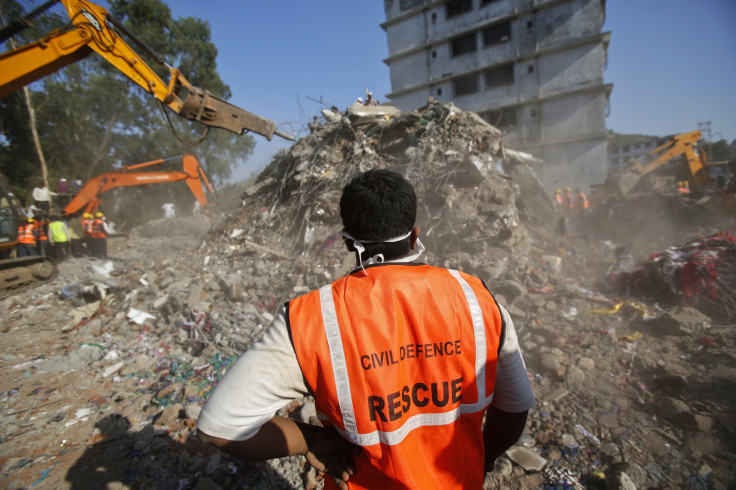 Building collapses in India have reportedly become a common occurrence. High demands for housing and lax regulations have allegedly encouraged builders to breach rules and add extra floors without official approvals, or use substandard materials during construction, AFP news agency noted.
More than 70 people were killed in Mumbai, India's financial capital, in 2013 when a building, which was under construction collapsed. It was termed as India's worst building collapse in decades.
In another incident in southern Indian city of Chennai, more than 27 people died after a 11-storey building collapsed in 2014.