Dutch police have discovered a huge drugs factory producing fake 'Captagon' tablets favoured by jihadist fighters from all over Syria.
Rarely used in the west, Captagon is the trademark name for the synthetic psychostimulant fenethylline that has generated millions of dollars in revenue for drugs gangs and has been used by combatants.
Fighters believe that taking the drug lowers inhibitions about violence and prolongs a combatant's ability to remain alert for longer.
It was reported in 2015 that the attackers who killed dozens at the Bataclan music venue in Paris may have been using the drug.
Arresting two suspects, a 40-year-old man and his 39-year-old girlfriend, Dutch police found thousands of the pills in the lab in Brunssum, south Limburg, with authorities saying the pair had the capability to make around 300,000 more. Two more suspects are also being hunted.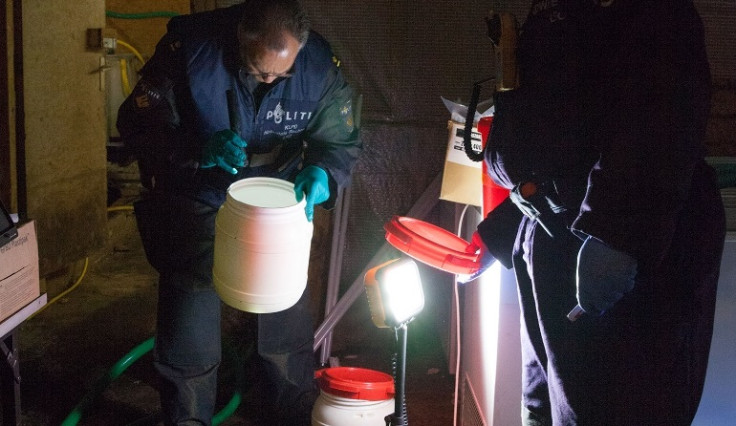 Dutch police say the raid took place on 5 April but they do not know if the pills were destined for the Middle East.
Dutch newspaper De Telegraaf reported that this is the first time tens of thousands of pills bearing the 'Catpagon' stamp have been found in a factory like this.
Amphetamine and caffeine
The main ingredient of fake Captagon tablets is usually amphetamine and these pills contained that substance as well as caffeine, according to the Netherlands Forensic Institute.
Along with the chemicals and counterfeit Captagon pills, a tablet-making machine and other drugs were discovered.
According to a police report in the Netherlands, 20 kilos of Methylenedioxymethamphetamine (MDMA), or ecstasy, and 60 kilos of amphetamines were seized, along with three guns.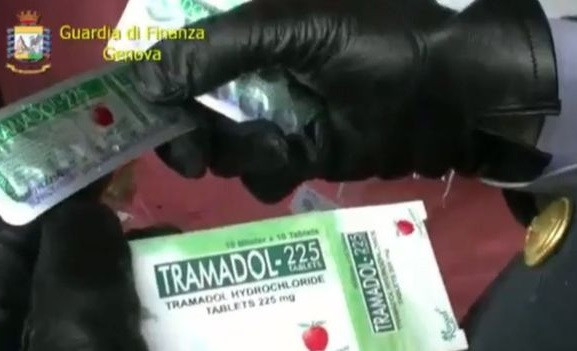 In another raid, in Italy, the nation's financial police revealed they had uncovered 37.5 million tramadol pills also used by Islamist fighters, including Boko Haram militants in Nigeria.
Italian police said the estimated €75m (£63m; $81m) tramadol consignment had come from India.
The pills were destined for Libya, and, Italian authorities say, would have financed Islamist terrorism and been used by jihadist fighters as a stimulant.
Tramadol is a synthetic opioid-like drug used as a painkiller and has been described as "rampant" in the ranks of Boko Haram fighters in Nigeria, reports the BBC.