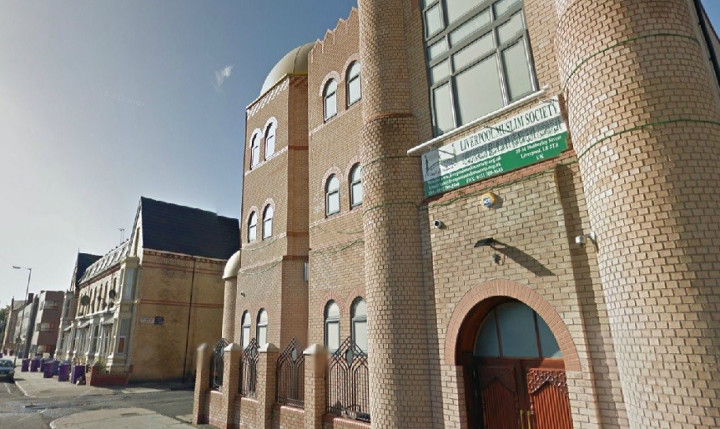 Army bomb disposal experts have blown up a suspect package left outside a mosque in Toxteth, Liverpool.
The suitcase was found lying in Mulgrave Street, outside the Al Rahma Mosque and cultural centre.
Neighbours were woken up at 11.30pm by two loud explosions as an army unit blew up the case. A cordon was put in place in the surrounding streets.
No explosive material was found at the scene, a police spokesman said. Officers are now combing CCTV for evidence and IBTimes UK understands police know who the case belongs to.
Police say it is too early to label the incident a suspcet hate crime, but the incident has raised worries in the community.
Caretaker Mohamed Abdi works at a Pakistani cultural centre next door to the mosque, and lives nearby. He told IBTimes UK he was worried about what happened.
"I heard about it this morning that something happened by the Mosque. It's not happened before and I've been working here for 10 years. I came to the mosque and that was when I found out about this.
"It's very sad and it's an unbelievable thing to happen. I do not like this at all because now I'm worried. I live in Liverpool and Muslim people and Jews, Christians and Hindus always have very good relations."
Merseyside Police said: "Specialists from the Army's Explosive Ordnance Department (EOD) attended the scene last night and examined the suitcase.
"At about 11.30pm the EOD conducted two controlled explosions of the item as a precautionary measure. A short time later the road closures were lifted. No explosive materials were recovered from the scene.
"An investigation into the matter is ongoing and CCTV is to be sought from the area. Anyone with information is asked to contact Merseyside Police on 101."
Marked increase in attacks
According to figures from one of Britain's leading anti-extremist lobby groups, there has been a marked rise in suspected Islamophobic incidents across the country in the wake of the murder of soldier Lee Rigby in Woolwich last month.
A mosque has been attacked every three days in the weeks since Rigby was killled, claim Faith Matters.
High-profile incidents include an alleged grenade assault in Braintree, and an arson attack in Muswell Hill and a petrol bomb offensive in Grimsby.