Mosque secretary and sister arrested for murder of 10-year-old girl in Indian 'human sacrifice'
Black magic ritual was supposed to cure a relative from a paralysis.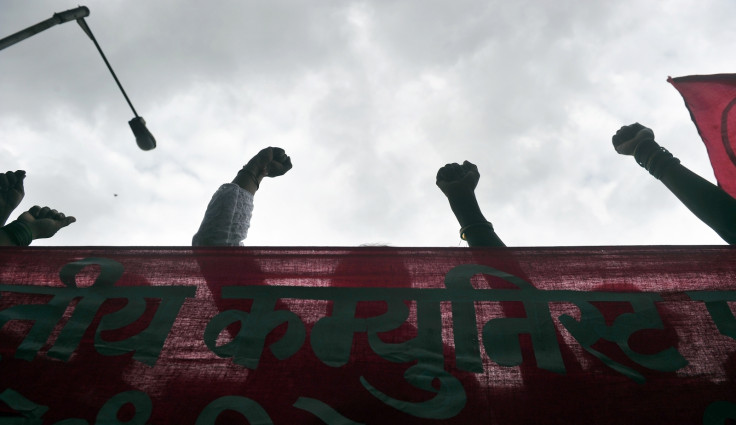 Four people have been arrested by police in the southeastern Indian state of Karnataka as part of an investigation into the suspected "human sacrifice" of a 10-year old girl to "cure" a paralysed man.
Among the detained is the girl's neighbour and distant relative, named by Indian daily newspaper The Hindu as Mohammed Wasil, the secretary of a local mosque. The man and his sister had contacted a local "sorcerer" so their brother could be cured of a paralysis suffered following a stroke.
The sorcerer said a young girl needed to sacrificed within 40 days, and chose 10-year-old schoolgirl Ayesha out of eight other proposed by Wasil. The police arrested the man, his sister, the sorcerer and a 17-year-old boy who helped Wasil abduct the girl.
"There are a few more people who have abetted the crime. We are investigating it from all angles. So more arrests cannot be ruled out," senior police officer B Ramesh told BBC Hindi.
Wasil confessed to the crime after being interrogated by the police The girl was abducted on 1 March and her body was found two days later in a burlap sack on the outskirts of Magadi, a town 40km west of Bengalore.
"The accused took her to a tomb on Hosahalli road and slit her throat after performing a ritual," said police officer Ramesh Bannoth, as quoted in The Hindu. The police suspect a black magic ritual was involved in her death as turmeric and lemons were found in the bag with the body.
Wasil had participated in the efforts to find the girl and even went with the family to the police station to file a complaint, The Hindu reported. Ayesha's aunt told the publication: "Wasil even prayed for the girl's safe return and helped make an announcement about her missing at the nearby mosque."
Such "black magic" rituals are not uncommon in India, particularly in rural areas where poorly-educated villagers are often persuaded into performing human and animal sacrifices by rogue monks.
© Copyright IBTimes 2023. All rights reserved.