Residents in Brussels have been told to keep their doors and windows shut due to potentially toxic smoke from a huge waffle factory fire. This is not a bizarre joke at the expense of the Belgians: the blaze at the Milcamps waffle factory began shortly before 1pm and sent plumes of black smoke above the city.
Nobody was injured in the blaze, although the factory was totally devastated. Early reports say the fire started with the waffle oven cooling systems. Fifty factory employees, a nearby school and other surrounding businesses in the area of Forest were all evacuated, while 50 firefighters fought the blaze as a security perimeter was set up.
Police in Brussels said: "A lot of smoke has been emitted and we are advising people to keep doors and windows shut and to stay inside. Drivers should close air vents in their cars." The smell of smoke was apparent as far as 6km away.
The factory is near railway tracks, disrupting services including the Eurostar. The train company apologised on Twitter for two trains being held due to "a fire at a waffle factory near the tracks". Asked if this was a bizarre joke, they said: "We can assure this is true." Eurostar was given the clear from authorities to resume services at 2.40pm.
People on Twitter could not get over the nature of the fire, which to many felt like a stereotype of the Belgians and their love for sweet waffles. One person, Elisabeth, said: "The current situation in Brussels basically started with a waffle coming out on fire from an oven in a waffle factory. And Belgium people complain about the French making jokes about them."
Journalist Daniel Sugarman said: "Oh God I hope no-one is hurt, but HOWLING at Eurostar being delayed because of a fire in an honest to goodness Belgian waffle factory." And Mark Beckett said: "Fire at waffle factory delays Eurostar. You only could use that excuse in Belgium."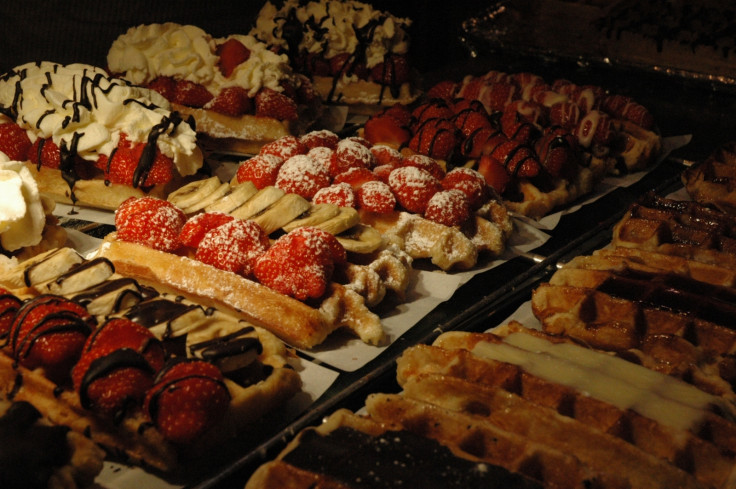 Referencing classic Belgian fictional characters, Matthew Evans, director at the Aire Centre, said: "Coming back from @FEANTSA conference and now stuck on Eurostar because of a Waffle factory fire in Brussels! Could you get more Belgian than that? All we need now is Poirot or Tintin coming to our rescue."
Meanwhile Brussels residents seemed to disagree about how good their city smelled after the fire. One noted that the smell of the smoke was "somehow still delicious" but another person said "doesn't smell of waffles, though". A third said: "I can actually smell the waffle factory fire from here and I am very sorry to say it smells nothing like waffles."
Here are some more amused and baffled reactions to the unusual fire: