Mother of Bollywood Actress Jiah Khan Calls on William Hague to Probe Star's Death
Rabbiya Khan: 'I am sure my daughter did not commit suicide'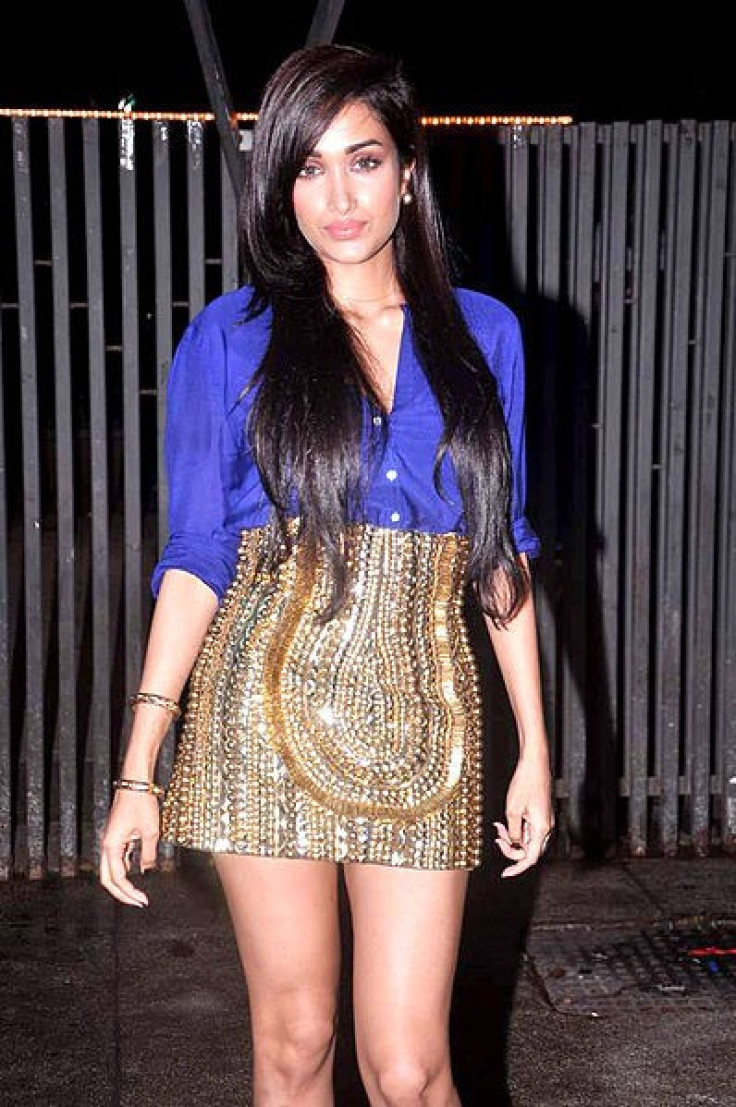 The mother of a Bollywood actress found dead at her home in Mumbai has called on Foreign Secretary William Hague to launch an official investigation into her daughter's death.
Jiah Khan, 25, was found hanged at the Mumbai apartment she shared with her mother on June 3, 2013. She was 25-years-old.
It was reported at the time that she had taken her own life, however her mother Rabbiya Khan believes the circumstances of her death were suspicious.
"I am sure my daughter did not commit suicide. She had everything to live for. For her to kill herself made no sense," Mrs Khan told the Sunday Telegraph.
Mrs Khan, who has expressed concerns that Jiah's boyfriend, aspiring actor Suraj Pancholi may have contributed to her daughter's death, has appealed to the High Court in Mumbai, asking for a Special Investigating Team to be set up to look into her daughter's death, after inconsistencies in Jiah's post mortem examination report were highlighted by forensics experts hired by her family.
Mrs Khan has previously approached US ambassador to India, Nancy Powell to ask that the FBI assist in the investigation. The bureau has agreed to support an inquiry with the approval of the Indian authorities.
Mrs Khan has now sought the help of Foreign Secretary William Hague in her quest for justice for her daughter, asking British police to launch a probe into the case.
Born Nafisa Rizvi Khan, Jiah was born in New York, but grew up in London with her mother and sisters after her parents divorced, attending More House School in Knightsbridge.
Aged 18 she was discovered by Bollywood director, Ram Gopal Varma, who cast her as a teenager who falls in love with her best friend's father in his 'Lolita'-inspired film 'Nishabd.' Jiah made a bold debut in the controversial film, starring alongside India's most legendary actor Amitabh Bachchan.
Khan went on to play key roles in two hit films, the psychological thriller 'Ghajini' in 2008 which starred Bollywood superstar Aamir Khan and the hit comedy Housefull, in 2010.
However, despite winning success early on in her career, Jiah reportedly had few subsequent film offers. She was also said to be disillusioned by her relationship with 22-year-old Suraj Pancholi, the son of actor Aditya Pancholi.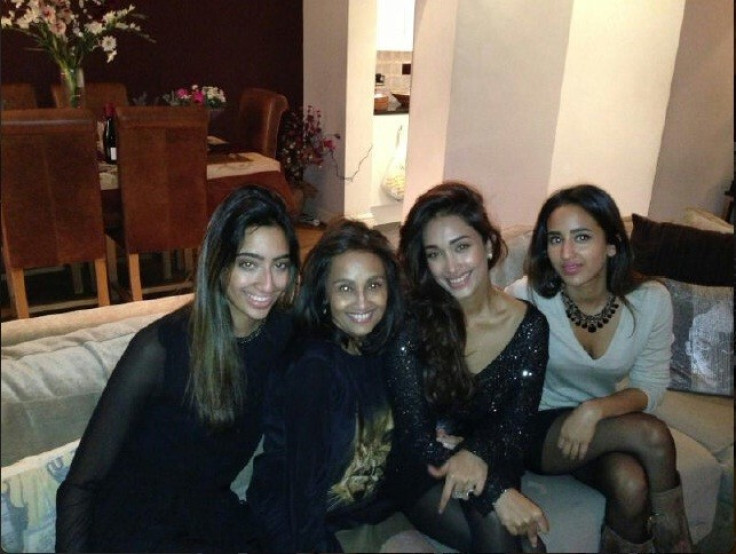 Mrs Khan claims Jiah had revealed to her that her relationship with Pancholi had turned violent.
It was after the actress had returned from a meeting regarding a role in a South Indian film, that Mrs Khan returned home to find her daughter's body, hanging from a ceiling fan by her scarf.
On the day of her funeral, a six-page letter was discovered in Jiah's diary, supposedly written by the actress before her death, in which she held Pancholi responsible for ruining her life. In the letter she accused him of cheating on her and forcing her to abort their child.
The letter read: "After all the pain, the rape, the abuse, the torture I have seen previously I didn't deserve this. I didn't see any love or commitment from you. I just became increasingly scared that you would hurt me mentally or physically.
"Your life was about partying and women. Mine was you and my work. If I stay here I will crave you and miss you. So, I am kissing my 10-year career and dreams goodbye. I never went with anyone else. I am a loyal person. No other woman will give you as much as I did or love you as much as I did. I can write that in my blood..."
Mrs Khan said she has her doubts as to the authenticity of the suicide letter.
"She had her suitcases packed and found a flat in Sloane Street. Does that sound like the actions of a suicidal person? Also, if it was a suicide letter, wouldn't she have put it where it could be found?'
"Every word of that letter feels like a knife through my heart, but also gives me strength because it proves my suspicions are justified and between the lines I can hear Jiah calling me to fight for her.
"She wanted to expose him, which could have destroyed his career. Nobody wants a romantic hero who apparently beats his girlfriend. She was terrified and said he physically and mentally tortured her," she added.
On June 10, Pancholi, was arrested on suspicion of abetting Jiah's suicide.
Speaking to police investigating the case, Pancholi reportedly claimed that he had only known the actress a matter of months. He described Jiah as "possessive" and untrusting, claiming she suffered with severe depression as a result of a series of traumatic experiences of abuse.
In an interview with The Times of India, he said: ""I met her through Facebook 10 months back. She was a really nice person, quiet, small things made her happy, caring, but she was too possessive even about my guy friends."
"She had a depression problem and had been for counselling before, and she told me she had even tried to hang herself before."
Pancholi spent 23 days in prison before being released on bail, after it was accepted by the judge that he could not be held responsible for the 'impulsive' suicide of the actress.
Rabbiya Khan, who now runs the campaign Justice4Jiah, claims to have forensic evidence that proves Jiah's death was not the result of suicide.
A memorial service will take place at Chelsea Old Town Hall on Tuesday 3 June, marking one year since Jiah Khan's death.
© Copyright IBTimes 2023. All rights reserved.