Mother captures touching moment a stranger helps calm her autistic son after train 'meltdown'
Daniel Ball and the boy's mother launch a campaign to raise awareness of autism.
This picture captures the touching moment a young man stepped in to calm down an autistic boy who was suffering a "meltdown" on a train journey. Mother Gayna Pealling called fellow passenger Daniel Ball her "hero" after he stepped in to help calm down her five-year-old son Jack, who has autism and ADHD.
She posted images of Ball, 21, who works at a recruitment agency, playing with Jack and his sister Amy, four, on Facebook, and it gained tens of thousands of likes.
Pealling wrote: "This random lovely stranger called Dan took over and was talking to both my children... he calmed my son down and the train journey was perfect." The post quickly attracted more than 129,000 likes since it first went up last Saturday 30 September.
The strangers on a train have now joined forces to launch a campaign raising awareness of autism after the moment of kindness went viral, last weekend.
"If I didn't have Dan that journey would have been a nightmare. When an autistic child has a meltdown it is hard," Pealling told the Evening Standard.
She had just bought herself a drink and had begun to settle down for the journey. But she said: "Jack was swearing and got extreme — I apologised and said 'he has ADHD and autism and please bear with me', but people were looking at me.
"Jack started hitting me and my daughter because that's what he does ... Dan basically sat next to them and said 'take your hot chocolate and sit there' and 'I've got it all under control'.
"For around 50 minutes to an hour he was drawing and interacting with them and for the first time in my life I could sit and have an easy journey and enjoy a hot drink."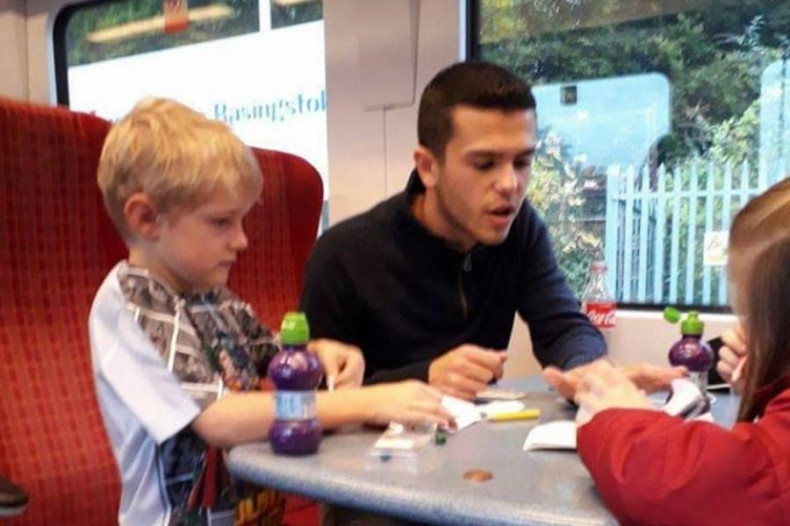 Help at hand
Pealling said it can take up to three hours to calm her son if he is "extremely overloaded" with unfamiliar situations and loud environments. "I put it on Facebook to show how hard it is for any parent who has special needs kids," she said.
But Ball, from Farringdon, insisted he was "not a hero" even as he launched the Come To My Rescue campaign on 6 October with his mother, a special needs educational consultant Barbara Ball. The launch also had Pealling's backing.
The team has created badges saying "The Rescuer" which they are urging people to wear on the Tube and other public transport "so parents know they are happy to help".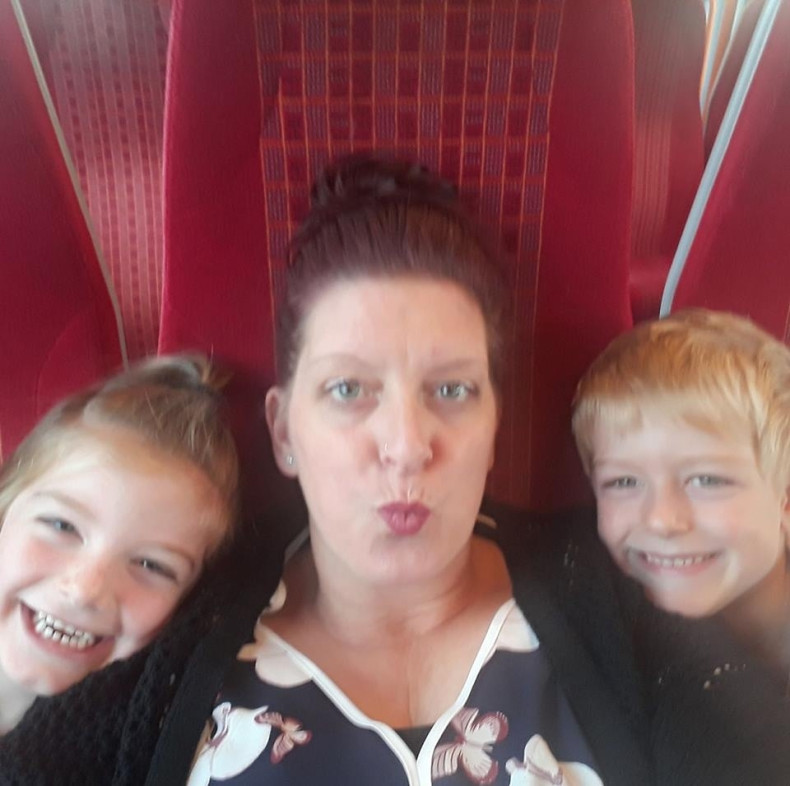 Ball said: "People were starting to tut. It was a Saturday afternoon slow train and he was climbing over seats and stuff. If you don't understand ADHD, you just think it's bad parenting and the mum can't control them.
"But my mum has worked with special needs kids my whole life so I have quite a good understanding of what they are doing.
"Jack gave out a roar and refused to take his tablets and his mum was struggling to get him to take them, so I intervened and just said 'bet you can't show me you can take one'.
"We played games with coins, drew images of trains, I showed them how they worked. I love playing with children anyway."
Ball's mother posted online: "I am very proud of him. I'm sure he had no idea that it was a big deal, and was just trying to help."