A woman has been charged with third degree murder after she admitted hanging her three-year-old son by his feet and beating him to death.
Jillian Tait and her boyfriend, Gary Lee Fellenbaum III, 25, were arrested in 2014 following allegations they had subjected Tait's son, Scott McMillan, 3, and his six-year-old brother to a horrific campaign of systematic abuse and torture.
McMillan died on 4 November, 2014 after suffering relentless beatings at the hands of his mother and her boyfriend at Fellenbaum's mobile home in West Caln Township, Pennsylvania.
Investigators found that Scott had been strapped to a chair with electrical tape and beaten with blunt objects including a frying pan, a broken curtain track, metal rods and whips made of electrical wire. Police reported that his head was smashed against a wall repeatedly.
Tait and Fellenbaum reportedly hung both children upside down and assaulted them while they were suspended by their feet, beating Scott until he was unresponsive.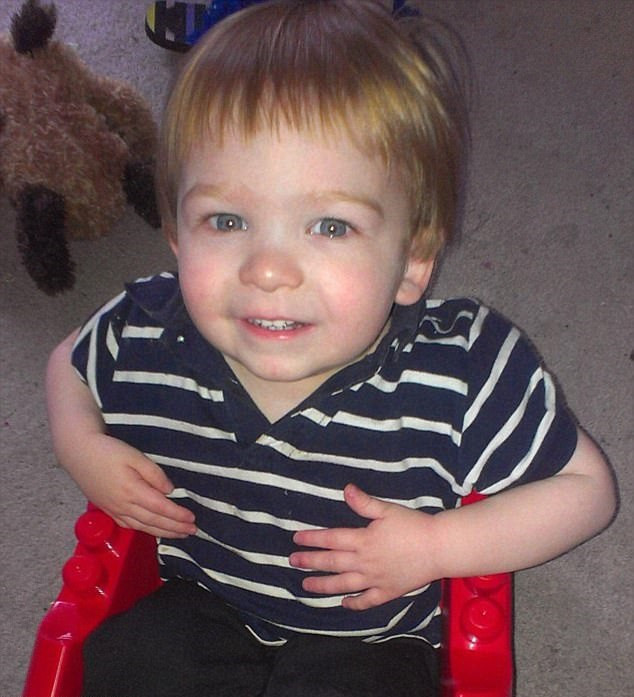 They left the toddler unconscious on an air mattress, and went car shopping and to buy pizza. According to officials, Tait and Fellenbaum later returned to the mobile home where they engaged in sexual activity as the boy lay dying.
Tait, 33, admitted conspiracy to commit first-degree murder, endangering the welfare of children, assault and related charges on Wednesday, as part of a plea deal. She escaped the death penalty by testifying against Fellenbaum but faces a prison sentence of between 64 to 128 years in prison for her part in her son's death, Mail Online reports.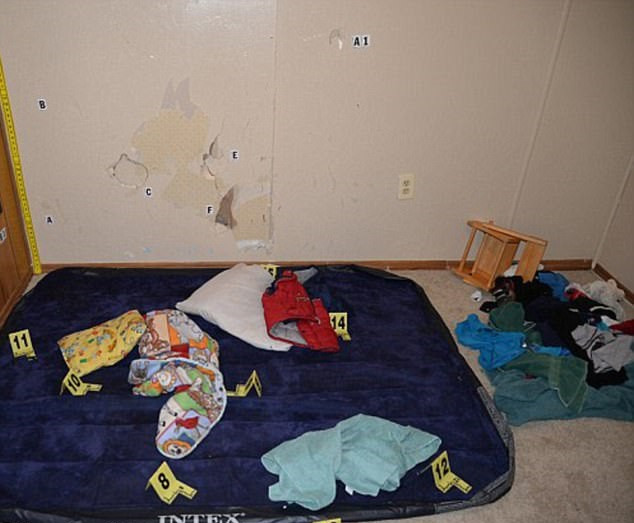 Fellenbaum's estranged wife, Amber, was also arrested in 2014 for failing to report the abuse which she witnessed while living at the home.
She finally called police , but only after Scott had been lying unresponsive for hours, according to authorities.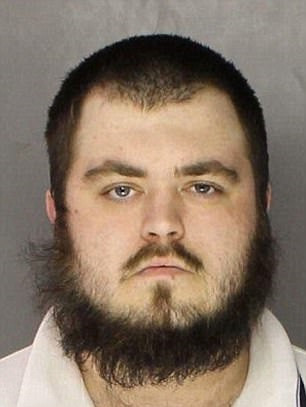 Pleading guilty to four charges of endangering the welfare of children and reckless endangerment Amber faces a maximum prison sentence of nine to 18 years after agreeing to testify against her husband during his trial.
Fellenbaum has been charged with first degree murder, third degree murder, criminal homicide and other charges related to McMillan's death. Prosecutors have said that they will seek the death penalty for him.
All three adults are being held in Chester County Prison, reports The Philadelphia Inquirer.