An Ohio woman received vile abuse after posting a photoshopped picture of her baby online with a 'cheek piercing' as part of a protest about child circumcision.
Mother-of-six Enedina Vance, who campaigns against the circumcision of baby boys, was shocked when a picture of her six-month-old daughter went viral.
It appeared to show a jewellery stud in the little girl's cheek – but this was actually added with a computer.
Vance uploaded it on Wednesday (28 July) to highlight what she calls the "unnecessary and irreversible" practice of removing of boys' foreskins.
In the post, she sarcastically wrote: "I'm the parent, she is MY CHILD, I will do whatever I want. I make all of her decisions until she's 18, I made her, I own her.
"I don't need anyone's permission, I think it's better, cuter, & I prefer her to have her dimple pierced. Its NOT abuse."
It has now been shared almost 12,000 times and received 138 comments – many of them negative.
It appears that several people did not get the point Vance was trying to make, despite her using the hashtag "#sarcasm".
A string of vile attacks, seen by IBTimes UK, have been sent to the mother through Facebook messenger from strangers. They include:
"You have been reported to child services and Facebook stupid cu*nt pray you have your green card."
"You are a f**king moron. I hope your child hates your guts when she's older."
"You're dumb as f**k... you should be charged and jailed for that shit."
"You make me sick... you're going to hell for that"
Reflecting on the outrage, Vance told this website: "I knew people would be upset. But I did not expect it to reach such a global scale."
'Americans are ignorant'
Vance did not know about child circumcision until she was pregnant with her first baby in 1998.
At the time, she did not know the sex of her child and was surprised when the doctor asked her whether, if it was a boy, she would want his foreskin removed.
"I was shocked," she said. "I thought that parents would be outraged. How dare you ask for my permission to damage my child."
After researching the matter thoroughly in her local library, she developed a strong aversion to the procedure, which is practised on around 56% of American boys.
"I'm American but Americans are ignorant," she said. "Americans have no idea what an intact penis looks like. They don't understand what they're taking away."
Although her first pregnancy resulted in twin girls, Vance has now had three sons, none of whom have been circumcised.
The eldest, 15, was shocked when he learned about the realities of circumcision a couple of years ago.
"What do you mean people do it to babies?" he reportedly asked his mother after watching a YouTube video on the practice.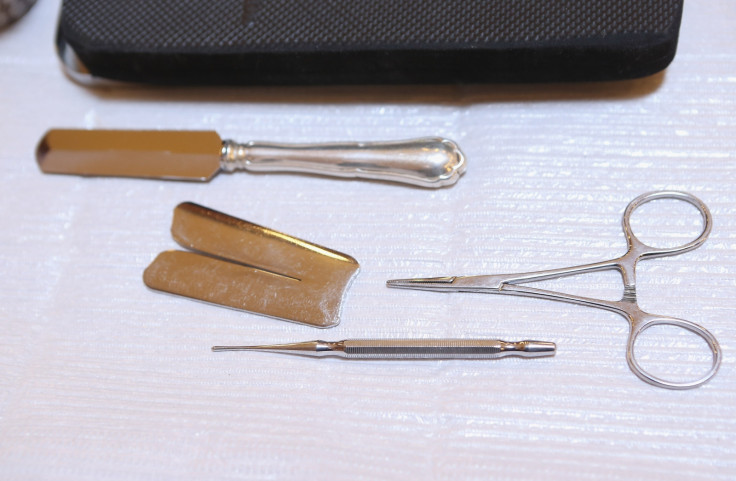 Advocates for infant circumcision argue that it reduces the likelihood of boys contracting certain infections and penile cancer. However, critics say it can cause complications of its own and amounts to nothing more than genital mutilation.