Moto 360 skips a beat: Lenovo says smartwatches lack enough appeal for yearly updates
Plunging smartwatch sales force Lenovo to put the next Moto 360 on hold until 2017.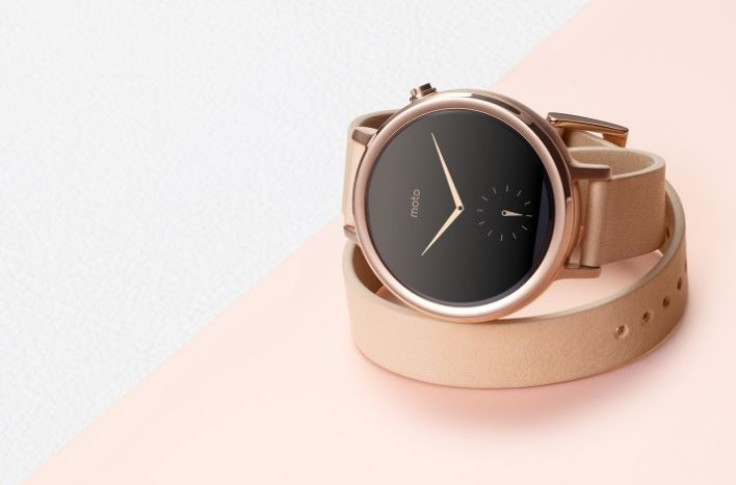 Lenovo, which took over the Motorola brand in 2014, admits there is not currently enough interest in smartwatches to produce a new model every year. This position means there would not be a successor to the Moto 360, one of the most popular smartwatches in the UK, any time soon.
The gloomy outlook comes just weeks after IDC sales data revealed global smartwatch sales have tumbled by more than 50% in the last 12 months, with the Apple Watch and Lenovo's Moto 360 suffering the biggest losses. Apple's smartwatch sales fell by 71.6% while Moto 360 sales were down by 73.3%.
Launched by Motorola alongside Google's Android Wear smartwatch software in 2014, the Moto 360 was the first smartwatch to feature an almost-circular display, giving it the aesthetic edge over rivals from the likes of Samsung.
The second-generation Moto 360 arrived in 2015 to similar fanfare and came in two sizes, different case colours and a wide range of straps.
But the smartwatch market has been a difficult one for technology companies to crack, with even Apple and Samsung struggling to sell devices in anywhere near the same quantity as smartphones.
Shakil Barkat, head of global product development at the Moto brand, said Lenovo doesn't "see enough pull in the market to put [a new smartwatch] out at this time," reports The Verge. "Wearables do not have broad enough appeal for us to continue to build on it year after year," he added.
Lenovo's hesitance is being shared by Google, which kickstarted the smartwatch trend in 2014 with Android Wear, but delayed releasing version 2.0 of the software. It was due to arrive this autumn, but has since been put back to 2017. Some smartwatches, such as the second-generation Moto 360, are to receive an update to Android Wear 2.0, but older ones such as the original Moto 360 would not.
Jitesh Ubrani, a senior research analyst from IDC's Mobile Device Trackers division, said: "It has become evident that at present smartwatches are not for everyone. Having a clear purpose and use case is paramount, hence many vendors are focusing on fitness due to its simplicity."
This is the direction taken by Apple, which is focusing its Watch more on fitness than fashion. There is now a dedicated Nike+ version, while the £10,000 gold-plated Watch Edition range, sold through exclusive department stores and fashion boutiques, is no more.
The sharp declines were also blamed on Google delaying the launch of its Android Wear 2.0 software, which several manufacturers would be looking to base their upcoming smartwatches on.
© Copyright IBTimes 2023. All rights reserved.