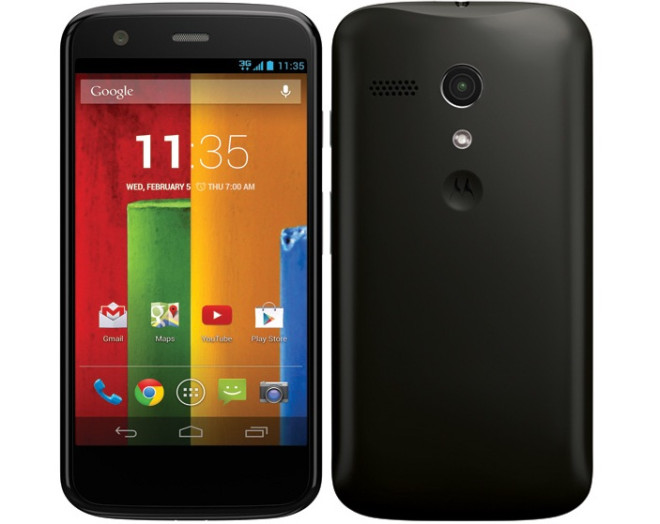 Last week, Motorola announced that it would be unveiling a new smartphone on 13 May at an event in London. Rumours indicated that the smartphone being prepared for launch was the Moto E. Adding weight to this speculation is a listing on Zauba, which has given the handset a price tag, according to PhoneArena.
According to the listing, the handset with model number XT1022 will cost 6,330 INR or about £62. It goes without saying that the actual market price of the handset is expected to be somewhat higher, but this new information confirms that the Moto E will be an affordable budget smartphone.
Another report from AndroidOS.in indicates that Motorola will also hold a press event in India on 13 May, similar to the one in the UK, meaning that the company will launch the smartphone in Britain as well.
However, all the above details should be taken with a grain of salt until Motorola offers an official response or announcement pertaining to the Moto E.
Specifications
Here are the rumoured specifications of the Moto E. The handset is expected to feature a 4.3-inch display with a resolution of 720 x 1280 pixels, a dual-core Snapdragon processor clocked at 1.2GHz, 1GB of RAM, a 5 megapixel rear camera, and a 1,900 mAh battery.
Apart from this, the handset is expected to be much thinner than Motorola\'s recent budget hit, the Moto G. The Moto E will only be 6.2mm thin, which is much slimmer than the 11.6mm Moto G.
In other news, Motorola accidentally confirmed the existence of a sequel to the Moto X, which is being called the Moto X+1. Read more about that here.