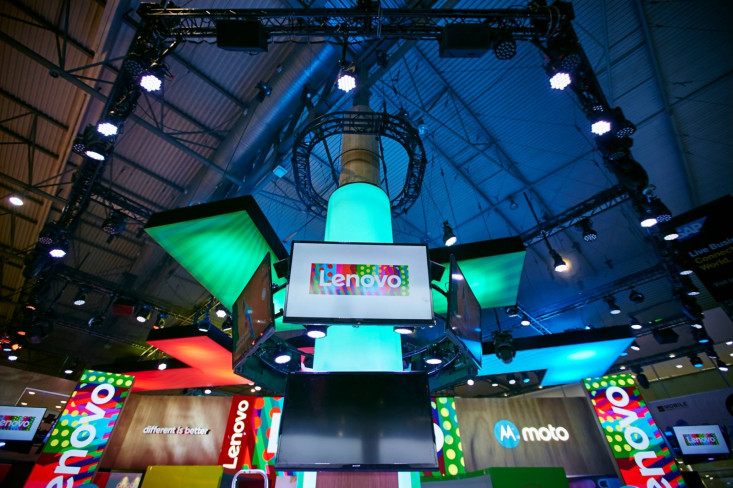 Motorola has announced a slew of new Moto Mods for its Moto Z family of smartphones at the Mobile World Congress in Barcelona, including an Amazon Alexa speaker add-on, a Power Pack and a gamepad rig. At its MWC 2017 press event, the company introduced five new snap-on accessories to enhance its Moto Z phones' capabilities as part of its commitment to release at least 12 Mods in 2017.
Amazon's Director of Alexa Voice Service Jon Kirk announced a partnership with Motorola to bring an Amazon Alexa Moto Mod that allows users to access the voice command-based virtual assistant.
"With our Amazon Alexa Moto Mod, you can easily perform everyday tasks while on the go, like controlling your smart home, checking the news, requesting a ride from services like Uber, and more — using just your voice," Motorola said in a blog post.
"For example, when you start your commute home, you can ask Alexa to adjust your home's temperature so it's comfortable when you get there. Or, you can add milk to your shopping list without ever picking up a pen."
The companies also revealed plans to fully integrate Alexa support into Motorola smartphones later this year, but did not disclose any details.
Some of the other Moto Mods include a new Gamepad Moto Mod to take on Nintendo's upcoming portable hybrid console - the Switch. This snap-on rig, set to release this summer, comes with four speakers, physical gaming controls such as the D-pad and A/B/X/Y cluster, shoulder buttons, an integrated battery and pre-loaded games. The company has not yet announced the pricing for the mod.
Other Moto Mods include a new Power Pack that can instantly add 50% more battery to your Moto Z phone without piling on any extra bulk. The Moto Power Pack will be launched in March for $49 (€49).
The company is also launching a Turbo Power Moto Mod that will add eight hours of battery life to your Moto Z in just 15 minutes of charging, a wireless charging Moto Mod featuring a glass design as well as a charging adapter. The company has yet to announce the pricing and release dates for these accessories.
Motorola also teased a few concept designs at the event as well including a photo-printer add-on, a Mod that allows users to add multiple SIM cards, one that adds a VR headset, an interactive LED cover with custom animations and even one that transforms your phone into a robot.
"Mods are no longer just a back cover for your phone," Motorola's Dan Dery, VP global product lead, said at the event.