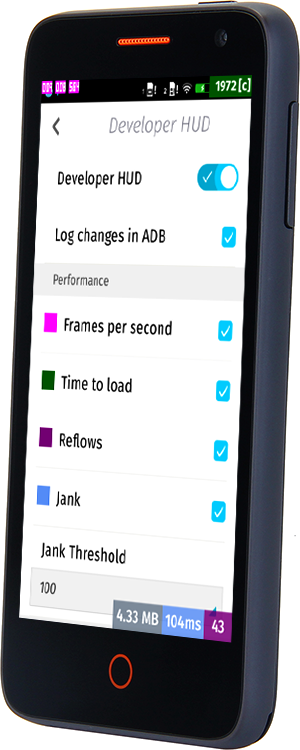 Mozilla which had earlier revealed its plans to launch exclusive smartphones for emerging markets at affordable prices has now started shipping its 'Flame' Firefox developer smartphones costing $170 (£102).
Although primarily targeted at developers who pre-ordered Mozilla Flame (when the smartphone was opened for pre-ordering in May this year), general users who have pre-ordered the smartphone can also test the device's functionality, and report issues, if any, directly to Mozilla.
The device is still open for purchase. Click here to navigate to the device's shopping portal.
The USP of Mozilla's Flame is its 'Flexible RAM' functionality, that lets developers test the smartphone by varying RAM memory. By default, Mozilla Flame comes with a 1GB RAM; however, developers (even general smartphone users) can throttle the RAM by installing RAM cards ranging from 256MB to 1GB (default limit).
"Out of the box the Flame device comes with 1GB of RAM which is a good number for a daily use phone, but much more than a lot of the commercially available Firefox OS devices have. That's why we made it easy for developers to simulate less powerful devices by throttling the RAM using ADB and Fastboot," state engineers at Mozilla.
RAM throttling should lead to developers developing a range of apps and testing out (virtually simulate) apps for devices with comparatively lesser amount of RAM. This aspect is evident by the fact that approximately 99% of Mozilla's smartphones are designed by keeping in mind the 'low-cost' factor.
Also, it is a known fact that low-cost smartphones generally possess significantly lesser amount of RAM, in comparison to flagship smartphones.
So, Mozilla Flame should serve as an ideal platform for developers to simulate the working of both mid-range and low-end devices.
Other technical specifications of Mozilla Flame
Apart from the 1GB RAM, Mozilla Flame incorporates low-end hardware aspects such as a 4.5in touchscreen, and a 1,800 mAh battery.
This smartphone runs on the Mozilla Firefox operating platform, and is driven by a 1.2GHz processor with 1GB RAM (adjustable).
Mozilla Flame also incorporates a 5MP rear camera, and a 2MP front snapper. Users get an internal storage area of 8GB that can be further expanded up to 32GB via an external microSD card.
The Flame is SIM-free, and costs $170 (£102) for users who had ordered the device when pre-bookings were open in May this year, and for those ordering the smartphone now.
App Creation
On paper, Mozilla's Flame seems to be an affordable and feature-filled platform for developers to create more open-source apps.
However, it remains to be seen if Flame is able to fulfil its design objectives, and if yes, Android apps that are available to all categories of smartphones could come under intense competition.
Real-world demonstration of Mozilla Flame
Those interested in knowing more about how Mozilla Flame works can check out the video below.